VANCOUVER — Dozens of trapped seagulls are to be treated as oil-spill survivors after being saved from an industrial waste container in Vancouver.
Animal rescuers were called in Friday afternoon to extricate 62 gulls trapped in a partially-covered scrap bin behind a tofu factory.
"It turns out the tofu residue, or the soybean residue, is leaving some sort of oil on the birds,'' said Yolanda Brooks, spokeswoman for the Wildlife Rescue Association.
"(Staff) are going to give them a full oil-spill bath.''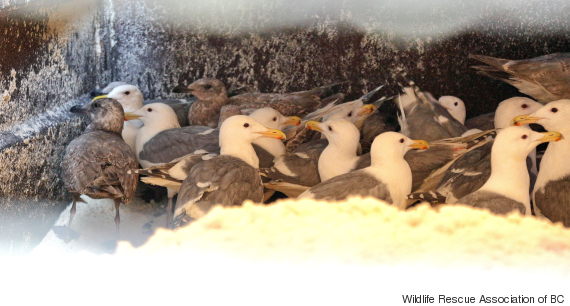 Delaying the intensive cleanse will give the gulls a chance to preen their feathers and remove as much of the residue as possible, she said.
Superior Tofu, the company whose waste containers were at the centre of the situation, has told its workers to improve the bin's metal grate cover, which allowed the animals to enter but not escape, Brooks said.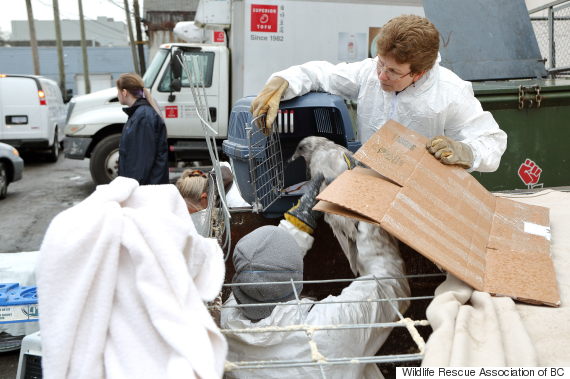 A tarpaulin has been placed over the structure in the meantime to avoid a repeat.
All the seagulls are in stable condition and none have died, though Brooks said three have eye infections, one has a puncture wound and another appears to have a possible broken pelvis.