Edmonton parents waiting for their premature babies to leave intensive care at Royal Alexandra Hospital used to rely on stiff chairs for a good night's sleep.
That's all changed, now that the new Family Care Unit at the Lois Hole Hospital for Women has opened its doors.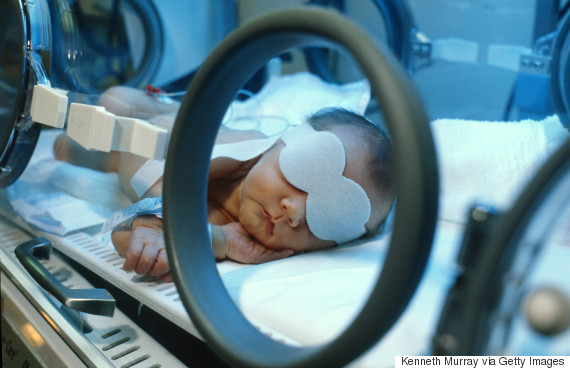 A baby stays in a neonatal intensive care unit (NICU). (Photo: Kenneth Murray/Getty)
Premature babies are initially cared for in the NICU — which parents have 24-hour access to — then taken to the Family Care Unit as they grow stronger.
Once there, mom and dad can rest comfortably in one of nine semi-private rooms with full beds and breastfeeding chairs.
Jessica Pott and Jean-Michel Cyr were among the first parents to stay in the Family Care Unit after twins Olivia and Henry were born at 28 weeks in January, The Edmonton Journal reported.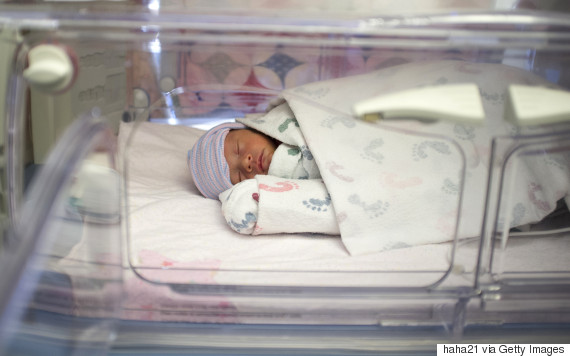 Premature baby sleeps in a neonatal intensive care unit. (Photo: Haha21/Getty Images)
Pott told the newspaper that the centre feels like a hotel, "but with nurses."
"It's nice to be able to have a nap or a shower while the twins are sleeping," the mom said.
Parents David Marples and his wife Aya Fujiwara were also among the earliest families to stay in the Family Care Unit, after their twin girls were born prematurely.
The girls spent three weeks in the new centre before going home, and their parents had high praise for their care.
"The nurses went way beyond the call of duty," Marples said in a Royal Alexandra news release.
Like Us On Facebook

Follow Us On Twitter

Also on HuffPost:
Beautiful Photos Show Parents' First Moments With Their Babies