Siiiiiiigh. Another day, another offensive T-shirt being sold at your local mall.
Forever 21 is the latest mass-retailer making us all collectively scream "UGH" after releasing a rape-referencing T-shirt onto the market.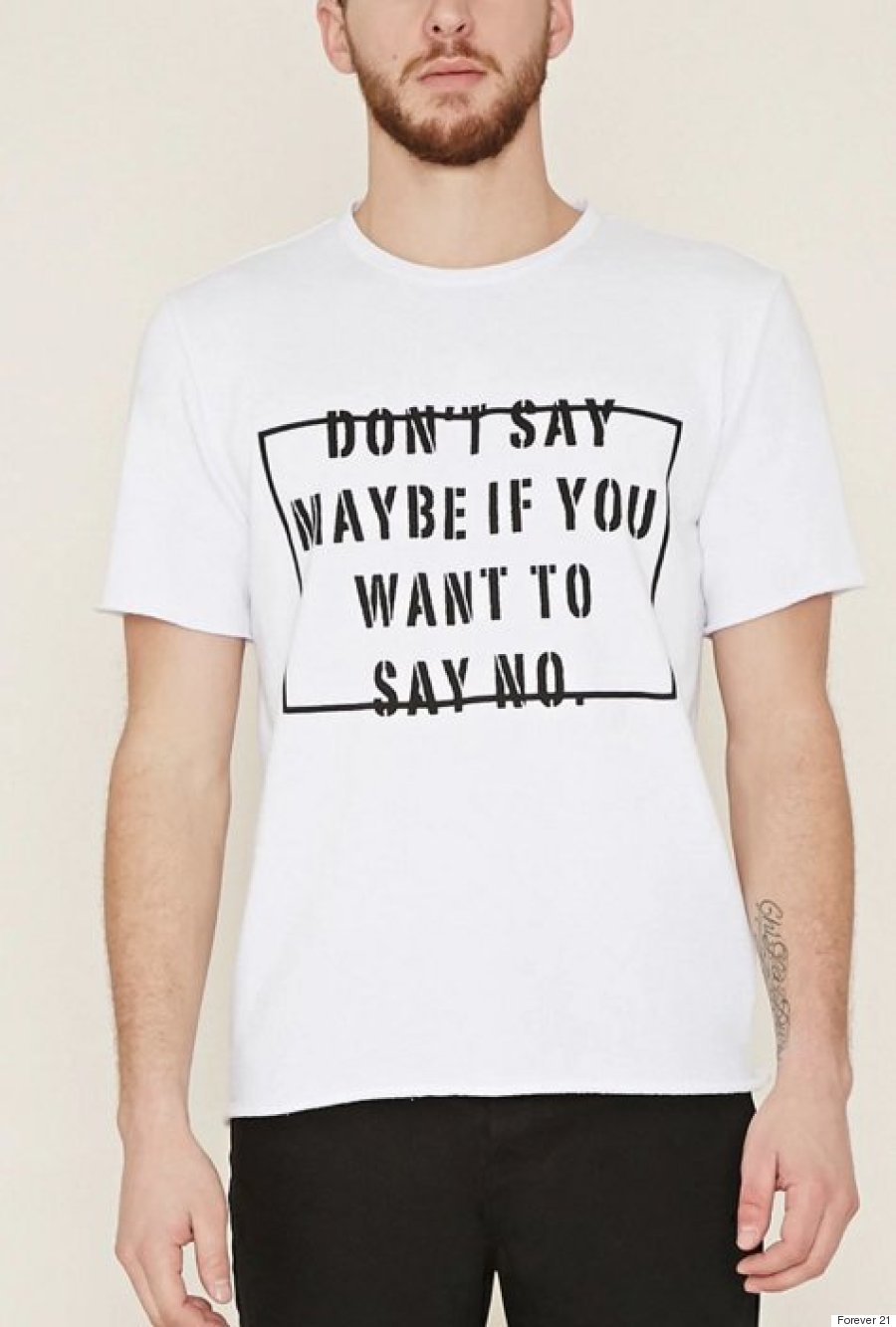 The victim-blaming "Don't Say Maybe If You Want To Say No" white tee (which costs less than $20), has had many customers taking to Twitter to express their concerns:
@Forever21 what the fuck is this? do you think promoting rape culture is "trendy"? this is honestly so disgusting pic.twitter.com/igyT5mB0LY

— tiffany (@jfctiff) February 28, 2016
.@Forever21 clearly didn't have a PR person in the room when they decided to sell a shirt supporting rape culture. pic.twitter.com/lmKqkM2MWb

— Erin (@E_Zaran) March 14, 2016
Dear Controversy,
I think you're wonderful, would you like to go out sometime? Don't say maybe!
Love, Forever21 https://t.co/36zULmc4e3

— Meredith Haggerty (@manymanywords) March 14, 2016
And with that, Forever 21 pulled the offensive tee off its shelves.
"Forever 21 strives to exemplify the highest ethical standards and takes feedback and product concerns very seriously," a Forever 21 representative told Refinery29. "With regards to the T-shirt in question, upon receiving feedback from our customers, we took immediate action to have it removed from our website. We sincerely apologize to anyone who was offended by the product."
This tee joins the likes of Zara's concentration camp design, Urban Outfitters' faux blood-stained Kent State sweatshirt and ASOS' "slave" tee in the category of "garments we wish were never made."
How these big corporations are giving the thumbs up to these offensive designs before hitting the sales floor is beyond us.
Next time, lets design with caution, shall we?
Follow Huffington Post Canada Style on Pinterest, Facebook and Twitter!
Also on HuffPost
Photo gallery
Outrageous Urban Outfitters Scandals
See Gallery