The hardest-hitting questions for NDP MPs lately have nothing to do with their policies.
NDP jobs critic Niki Ashton held a news conference Tuesday to discuss precarious work for the millennial generation.
She said 39 per cent of young people are stuck in short-term jobs, or jobs without security or benefits.
"When we see an emerging crisis like this, we need to see national leadership," she said.
But at least three reporters then asked her if she supported Thomas Mulcair remaining as NDP leader, ahead of the party's national convention in Edmonton in April.
"I'm proud to be part of a team that is putting forward a progressive agenda in the House of Commons," she replied.
"We have a lot of work ahead of us, and the leadership review is part of that."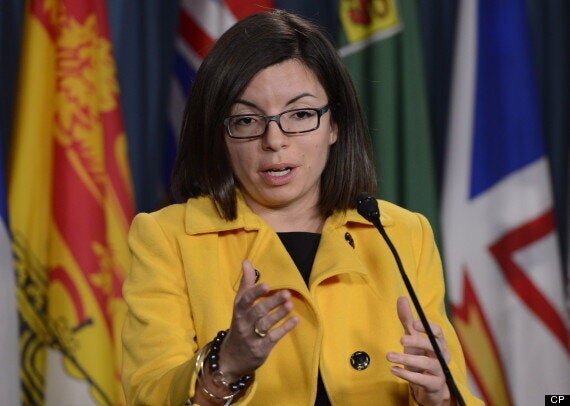 Niki Ashton wouldn't say Tuesday whether she supported Thomas Mulcair continuing as NDP leader. (Photo: Canadian Press)
When pressed for her answer, Ashton kept referring to the party's principles.
"Fundamentally, it is about the debate around ideas that will take us forward and that's why I'm here today, why we're putting forward the discussion on a critical idea."
Another reporter said that by dodging the question, the Churchill MP was giving the impression that she didn't support Mulcair, which she denied.
"It's up to members to decide how they want to go forward, and like I said, I'm proud of the work that we're doing," she said. "I'm eager to see that we're not distilling the discussion into one person or personality."
Ashton was then asked if she received fewer votes in the election because of the party's ideas.
"What's key to moving on is learning from our mistakes, and recognizing how we need to go froward, and what kind of agenda we need to move forward."
Towards the end of the news conference, a reporter asked Ashton: "Yes or no, do you personally support Tom Mulcair to continue as leader?"
"We're here to talk about a serious issue facing young people in our country," she replied.
"In terms of the leadership process that is in place, people will have that chance, but at the end of the day, but I certainly support our team and the work we're doing in Parliament and across the country."
Mixed opinions, muddled views on Mulcair
In January, over 1,000 party members joined two conference calls to vent their frustrations with the NDP campaign during the October 2015 federal election.
Some blamed the campaign's tone, policy decisions that failed to appeal to grassroots members, and the failure to say an NDP government wouldn't go into deficit.
Others said the NDP had handed a victory to the Liberal Party, who they underestimated.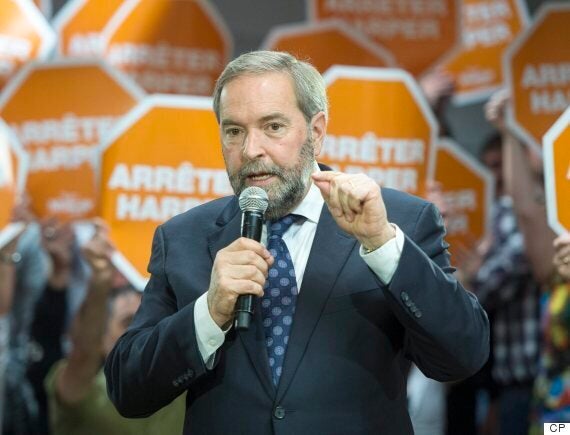 Thomas Mulcair will face a leadership review at the NDP national convention in Edmonton. (Photo: Canadian Press)
On Tuesday, the Toronto Star published an open letter signed by 37 New Democrats calling for the renewal of the party.
The letter's authors include three defeated former MPs, who don't mention Mulcair by name, but said they felt the last campaign fell short.
"We are troubled that we have forgotten the reasons why we exist and the principled values that have guided us," they wrote. "We did not recognize ourselves in the platform we had to defend."
"My feeling is that a leader has to inspire and engage Canadians of all walks of life and it will ultimately be up to the members to decide whether Tom is that person or not."

— Former MP Jamie Nicholls
Former Quebec MP Jamie Nicholls said he signed the letter because it reflected the views of the party's grassroots.
He referred to Mulcair as "an excellent parliamentarian" when asked about whether he supported him as leader.
"My feeling is that a leader has to inspire and engage Canadians of all walks of life and it will ultimately be up to the members to decide whether Tom is that person or not."
Party president Rebecca Blaikie, has said that Mulcair will need at least 70 per cent support from party members if he wants to remain leader.
Mulcair has so far not told reporters how much support he would like, just that he needs more than 50 per cent plus one.
With files from The Huffington Post Canada's Althia Raj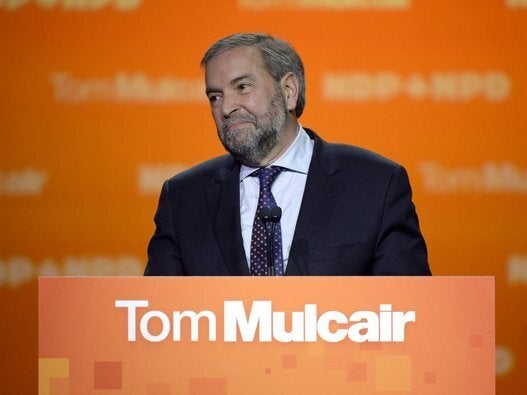 Key NDP MPs Defeated In 2015 Election