A heritage home in Toronto's east end is selling for the low, low price of one dollar.
The 130-year-old William Harris House is not in the best shape — in some of the listing photos, you can see actually see the walls crumbling.
But the property is a whopping 25,000 sq. ft., in a city where prices are already high and keep rising.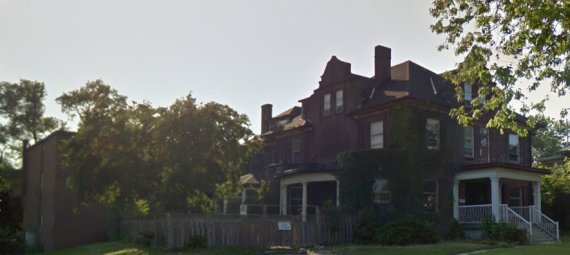 This house is listed for less than the price of a coffee. (Photo: Google)
Real estate agent Matthew Pringle said the owners are just putting the $1 price out there to see what kind of potential it has.
"There's no point putting a certain number on it because for some people it will be overpriced and for some it will be a steal," he told Metro.
The Salvation Army took over the property in 1930 and turned it into a home for single mothers. In 2010, the house received heritage status.
The city mulled turning it into an affordable housing project for artists, but then-Mayor Rob Ford and the Salvation Army sold the property privately for $1.7-million, according to Metro.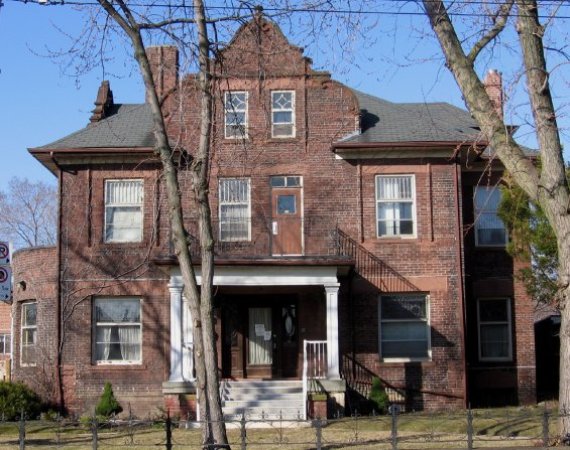 The house's east facade. (Photo: City of Toronto)
Ward 30 councillor Paula Fletcher told the Toronto Star in December she thinks there should be more affordable housing for artists in the city's east end.
She told Metro on Monday she'd never seen anything listed for a dollar.
"I just wish we had secured the building back in 2010," she said. "We need everyone to be able to stay in the city, not just wealthy people who can afford million-dollar homes."
Also on HuffPost
Ugly Toronto House Sells For $500,000 Over Asking