Alaska Airlines just gave a big lesson in how to smooth things over with passengers this week.
Flight 800 was travelling from Sacramento to Seattle on Monday when a drunk passenger started disrupting the flight despite crew members' best efforts to calm him, said King 5 News.
The passenger eventually locked himself in a bathroom, and the flight was grounded in Portland so he could be handed over to police, KOIN 6 reported.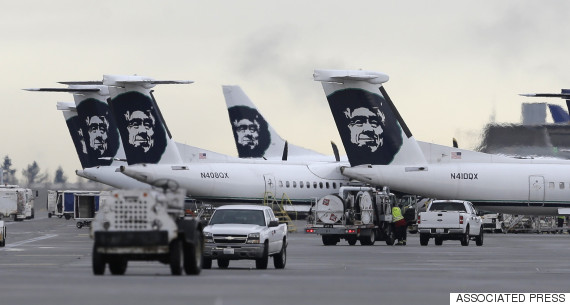 The rest of the passengers eventually arrived in Seattle at around 1:15 a.m., over an hour behind schedule.
But Alaska Airlines had a perk for customers who were inconvenienced.
Twitter user @madisadventures tweeted the following on Tuesday:
#perks pic.twitter.com/8F3V63NQsH

— Queen of the Cows (@madisadventures) March 15, 2016
That's one way to win them over!
Like Us On Facebook

Follow Us On Twitter

Also on HuffPost:
The 10 Best Coach-Class Airlines in the World