VANCOUVER — British Columbia Premier Christy Clark says her government will work with a member of the legislature to pass a law requiring post-secondary institutions to have sexual assault policies.
Green party Leader Andrew Weaver introduced the Post-Secondary Sexual Violence Policies Act earlier this month requiring B.C.'s universities and colleges to write and maintain policies to prevent sexual violence.
Ontario and Manitoba have introduced similar bills but B.C.'s Advanced Education Ministry has until now resisted calls for legislation, instead striking a working group to create a framework to provide guidance to universities.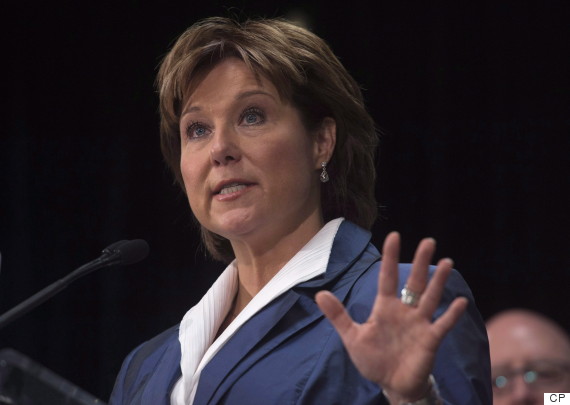 Premier Christy Clark. (Photo: CP)
Clark said in today's question period that the government must do more to protect women on campuses from sexual assaults and she committed to working with Weaver.
She did not give a timeline for introducing legislation but said she agreed it was an urgent issue and a rapist's ``best friend'' is the failure of authorities to recognize and act on complaints.
Advocates say many universities in Canada still lack stand-alone sexual assault policies, which are thought to be crucial because they set out procedures for responding to complaints and outline support services for victims.
Also On HuffPost:
Impressive Campus Buildings In Canada