VANCOUVER — A man considered an icon of extreme snowmobiling in British Columbia has been killed in an avalanche.
The coroners service says 45-year-old Daniel Davidoff was found dead Monday in mountains near his hometown of Castlegar, in south-central B.C.
Regional coroner Larry Marzinzik says Davidoff was reported missing after failing to return from a planned solo snowmobiling trip.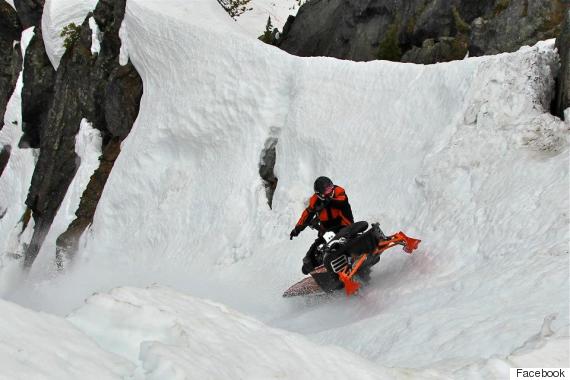 (Photo: Facebook)
He says a search team found the man's body on Tuesday morning near College Creek Forestry Rd., and determined he had been struck by a snowslide.
Many people have posted online tributes to Davidoff, who was dubbed the "Krazy Canadian'' for his appearances in numerous snowmobiling films showing his enthusiastic participation in the backcountry sport.
Dan Davidoff's amazing "Kiss the Cornice" climb! This is why he's called the Krazy Canadian!! Huge Christmas Sale started today through Dec 11!http://www.thunderstruckfilms.com/black-friday-christmas-sale-starts-today/KLiMFirst Place Parts

Posted by Thunderstruck Films on Wednesday, November 26, 2014
A 2011 article about Davidoff in Snowest magazine says his "ridiculous hillclimbs'' and countless first ascents earned him a reputation as one of the top backcountry hillclimbers.
RCMP and the BC Coroners Service are continuing to investigate.
Also On HuffPost:
Canadian Forces Fight Avalanches In B.C.