**NOTE: This recap contains spoilers for "Big Brother Canada" season 4.
After being put on the block in week two, Loveita Adams managed to reclaim her HOH title at the start of week three. This meant there was another chance for her to put her enemy, Kelsey Faith, up on the block.
Surprisingly, Adams passed on putting up the flight attendant, opting for Christine Kelsey and Cassandra Shahinfar instead.
After a week as a Have-Not, Shahinfar was ready to return to the regular bedroom and more importantly to eat, but after Big Brother revealed she and Joel Lefevre were caught eating during their week on slop, the two were forced to stay in the Have-Not room for another week.
Competing on a slop-filled stomach isn't easy, so it's no surprise Shahinfar wasn't able to pull out a win during this week's elaborate "The Divergent"-inspired challenge, which Dallas Cormier conquered.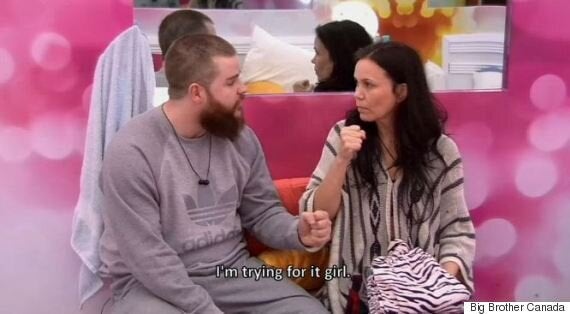 After debating over pulling Kelsey off the block in favour of alpha male threat Jared Kessler, Cormier kept the nominations the same, making enemies out of both Kelsey and Shahinfar.
On the the HOH competition this week called "Locked Lips," houseguests were told to compete in pairs to transfer a ball from one end of the course to the other. The catch? They weren't allowed to use their hands.
The winner then decided who got to keep the HOH title for the upcoming week. For pairs, Shahinfar teamed up with Raul Manriquez, Lefevre with Mitchell Moffit, and Faith with Ramsey Aburaneh. Winners Lefevre and Moffit decided to keep Lefevre as the winner (which was revealed later in the livefeed).
During elimination, Kelsey, the 47-year-old housekeeper from Vancouver, was sent packing after a six to five vote.
How will things change next week since Lefevre has the power in his hands? We'll just have to wait and see.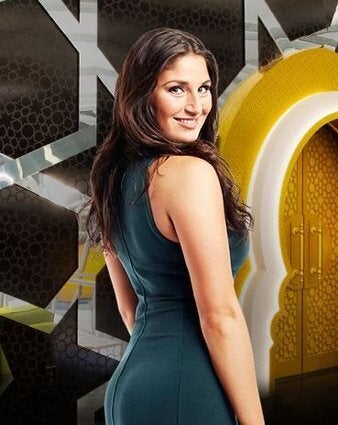 Big Brother Canada Season 4 Houseguests