Who is making major waves in the modelling world today? Beyoncé. And for all the right reasons.
The Texan pop queen has enlisted blogger-turned-model, Jillian Mercado, to star in her new Formation World Tour merchandise campaign. Mercado, who was diagnosed with spastic muscular dystrophy as a child, flaunts Bey's merch range, including a 'Slay' tee and 'I Twirl On Them Haters' sweater.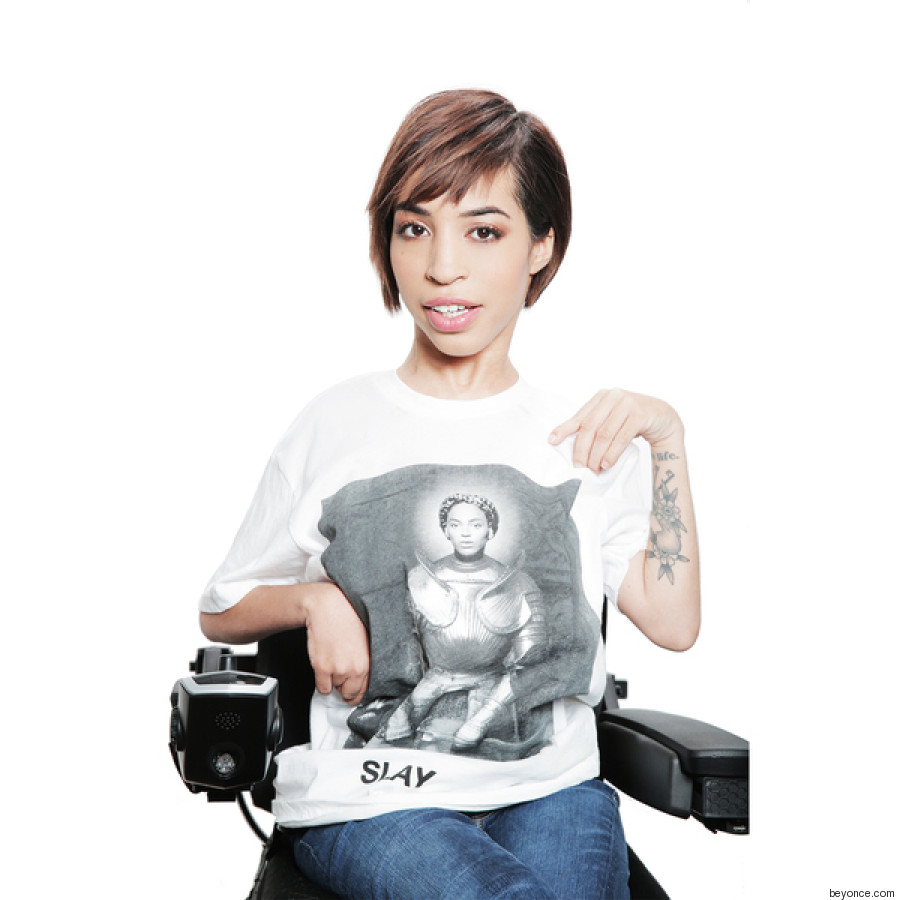 "OK LADIES now let's get in FORMATION! So BEYond excited to finally announce that I'm on the official @beyonce website!!! A special shout out to Queen Bee herself and the amazing team behind it 👑," the IMG model wrote on Instagram.
And this isn't the first time Mercado has modelled for a major campaign. The New Yorker has already shone in advertisements for Diesel under Nicola Formichetti and dazzled on the pages of Carine Roitfeld's CR Fashion Book.
In an August 2015 interview with Vogue on the under-representation of individuals with disabilities in the fashion industry, Jillian confessed she was hesitant to begin her modelling and blogging career.
"I wasn't sure about showing everyone my world because I didn't know if there would be an audience. We've been brainwashed [as a society] not to care about someone who has a disability, or their world," the Manufactured 1987 blogger said.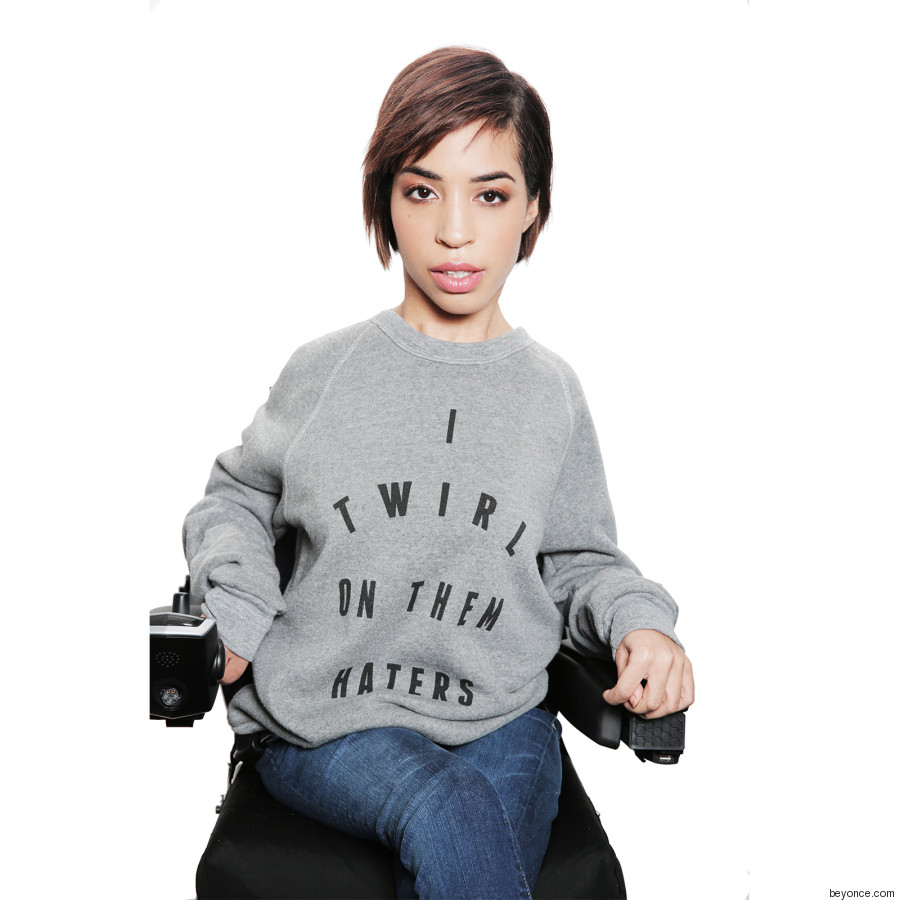 "When I was younger, I was looking for that role model. I had people who I admired, but there was no one [with a disability] who I could look to," Mercado explained. "I was shocked that I didn't see anyone in the industry who was like me. So when people—girls especially—tell me that I'm their role model, I am taken aback. I love it and it is flattering, but it affects me on a very personal level because I remember growing up without having a person I could look to."
I think it's safe to say Mercado will definitely be gaining role model status while in formation with Queen B.
Follow Huffington Post Canada Style on Pinterest, Facebook and Twitter!
Also on HuffPost
Models Of Diversity Catwalk Show 2015