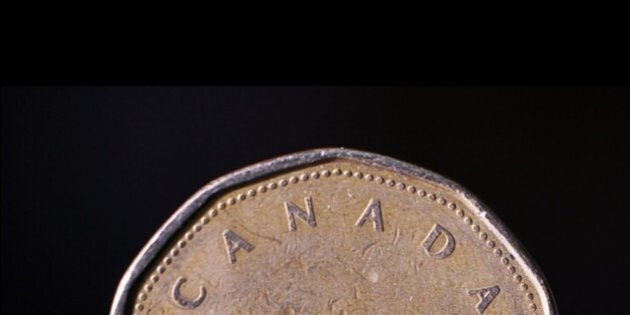 The Canadian dollar briefly shot through the 77-cent U.S. mark on Thursday, extending a rally that has seen it rise some 8 cents from lows earlier this year around 69 cents U.S.
But it wasn't really a story about currency traders suddenly finding faith in the Canadian dollar. Rather, it was a case of currency traders fleeing the U.S. dollar after the Federal Reserve declined to hike interest rates on Wednesday. The move has made the U.S. dollar less attractive to traders.
For that and other reasons, not everyone is convinced the rally in the loonie is the real deal. After all, the conditions that created a cheap loonie (namely, the oil price bust-out) are still in place.
James Price, a portfolio manager at Richardson GMP Asset Management, told Bloomberg Thursday he sees the Canadian heading to 65 cents U.S., a level it has not seen since 2003.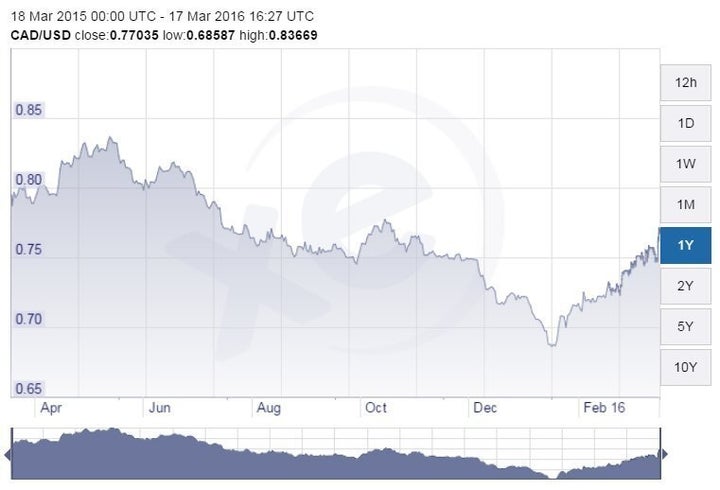 Price thinks the loonie will fall because the U.S. economy is stronger than Canada's these days, and interest rates will rise faster south of the border, attracting currency traders to the U.S. dollar.
"The overall trend here is that monetary policies are still diverging. The U.S. is still growing faster than Canada, and they're on a path to tighten their monetary policy sooner than we are," he said on Bloomberg TV.
After a brief stint above 77 cents, the loonie fell back to 76.86 cents U.S. by mid-day.
North American oil was up 3.4 per cent on the day, trading at US$39.78 as of mid-day. And the Toronto Stock Exchange was up about 75 points, to 13,554.03.
— With a file from The Canadian Press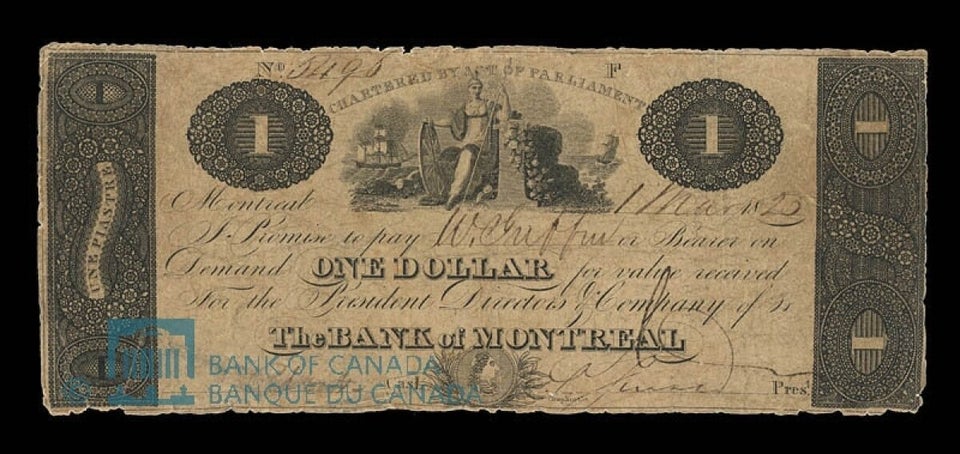 Canadian Dollar Through History