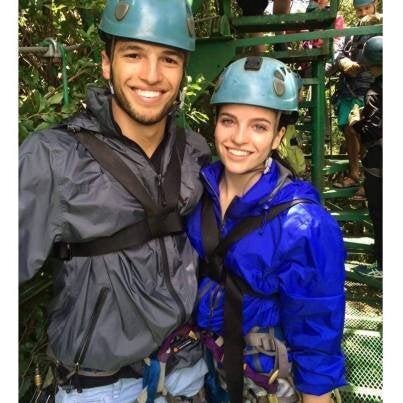 Gaby and Sabrina Barsky. (Courtesy Sabrina Barsky)
Gaby Barsky was "a star."
That's according to his twin sister, Sabrina, who willingly admits she might be a bit biased when it comes to her brother.
But there isn't a shortage of people who would back her up on that claim.
In fact, there are at least 200 of them.
That's about how many people showed up Thursday afternoon on Ezra Street in Waterloo, Ont. to pay tribute to 20-year-old Gaby who passed away last December. The Thornhill, Ont., native and University of Waterloo computer science student was in a road accident in California, where he had been living during a co-op placement.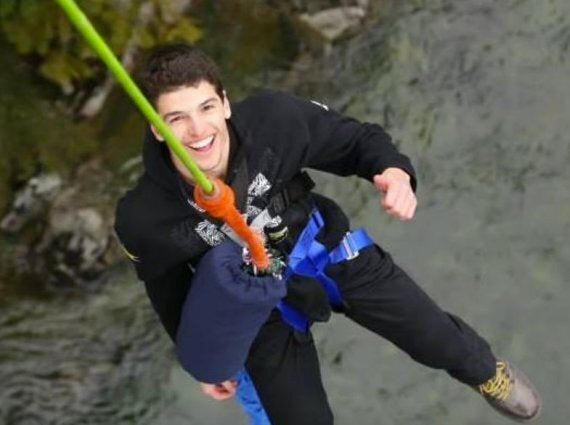 Gaby Barsky. (Courtesy Mounir El-Choueiri)
"He was very, very outgoing," Sabrina told The Huffington Post Canada.
Gaby was part of the AEPi Kappa Omega fraternity at Waterloo, and known for being the life of the party.
"I don't know how to explain it," said his sister, who studies at the University of Guelph. "Anyone that met him, all of the sudden they just felt like they were family. That's just the attitude that he had."
And that's why St. Patrick's Day was the perfect opportunity to celebrate Gaby's life.
A group of Gaby's closest friends spent months planning a flash mob in his honour, and it all came to life Thursday at a St. Patty's Day street party in Waterloo.
The idea came from Mitchell Consky, a close friend of Gaby's who wrote a powerful obituary after his unexpected death, describing his love for adventure and passion for simply having fun.
"In Gaby's 20 years, he lived more than people who've reached 80 or 90," he wrote in The Cord.
He shared this YouTube video of the two diving into a lake together.
The flash mob, using songs like "A Beautiful Life" by Ace of Base and "I Will Survive" by Gloria Gaynor was the perfect way to honour his spirit.
Sabrina, along with a few other organizers, choreographed the performance, created the mashup, and recruited people to join in as well.
"We're trying not to be annoying," laughed Sabrina, just a day before the performance, explaining how the group is trying not to bombard participants with messages and rehearsals.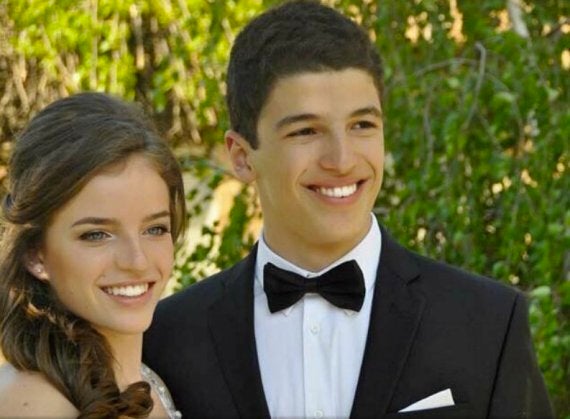 (Courtesy Mounir El-Choueiri)
Instead, to encourage people to take part in the flash mob, the group started a hashtag called #PostYourPractice.
Sabrina shared videos of rehearsals on Gaby's old Vimeo account to ensure people were practicing, but it wasn't just about that.
"I just wanted to keep posting on that account. Just to show him, and everyone else, that even though he's not here, he's still part of the adventure. He's still watching."
Gaby was watching. And we bet he was smiling too.
Watch the incredible tribute above.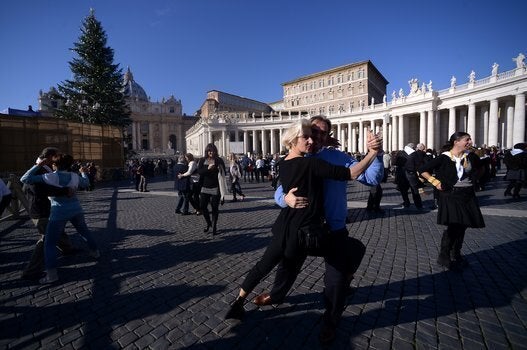 Hundreds Tango At The Vatican For Pope Francis' Flashmob Birthday Surprise