Okay, so you may have had one (or two) too many drinks last night, and you're really feeling the hangover this morning. You'd love to take the day off work, but you have a big meeting with your boss that you cannot miss. Your head pounds as you walk to the washroom, only to shriek at the sight of your morning-after self.
Here's the thing: we've all been there. And there's no shame in enjoying a big night out, especially if you can mask the effects it had on your face with makeup.
1. De-puff your eyes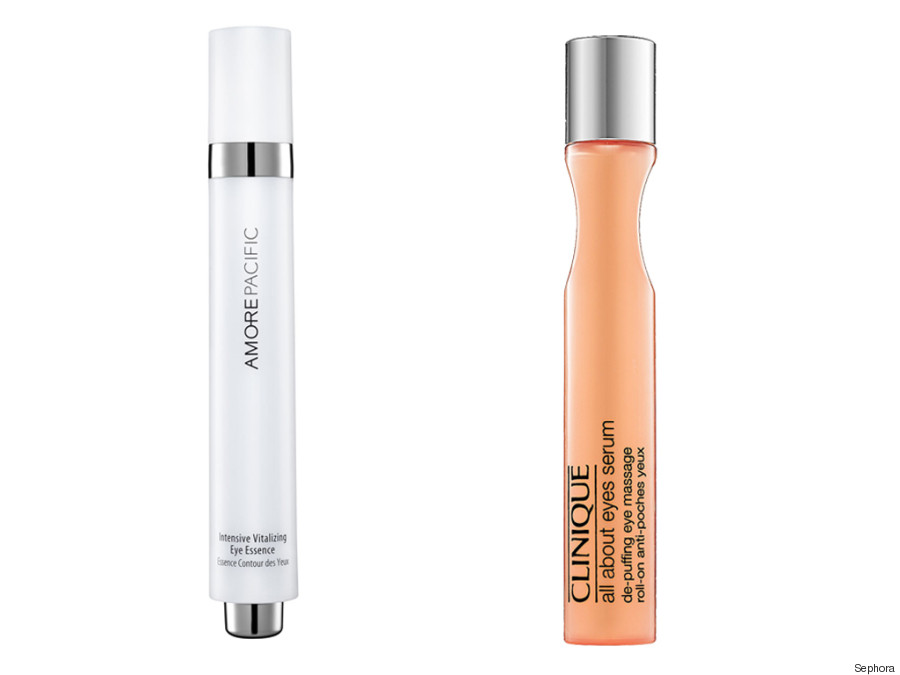 While some people suggest putting cold tea bags or cucumbers over your eyes, if you were out all night, you probably hit snooze a few times in the A.M., therefore leaving you strapped for time. Instead, use a cooling roll-on eye gel to de-puff and hydrate underneath the eye area.
We personally love AmorePacific's Intensive Vitalizing Eye Essence, but if you're not willing to shell out $105 on a beauty product, Clinique's All About Eyes Serum De-Puffing Eye Massage comes a close second.

2. Moisturize and revive tired skin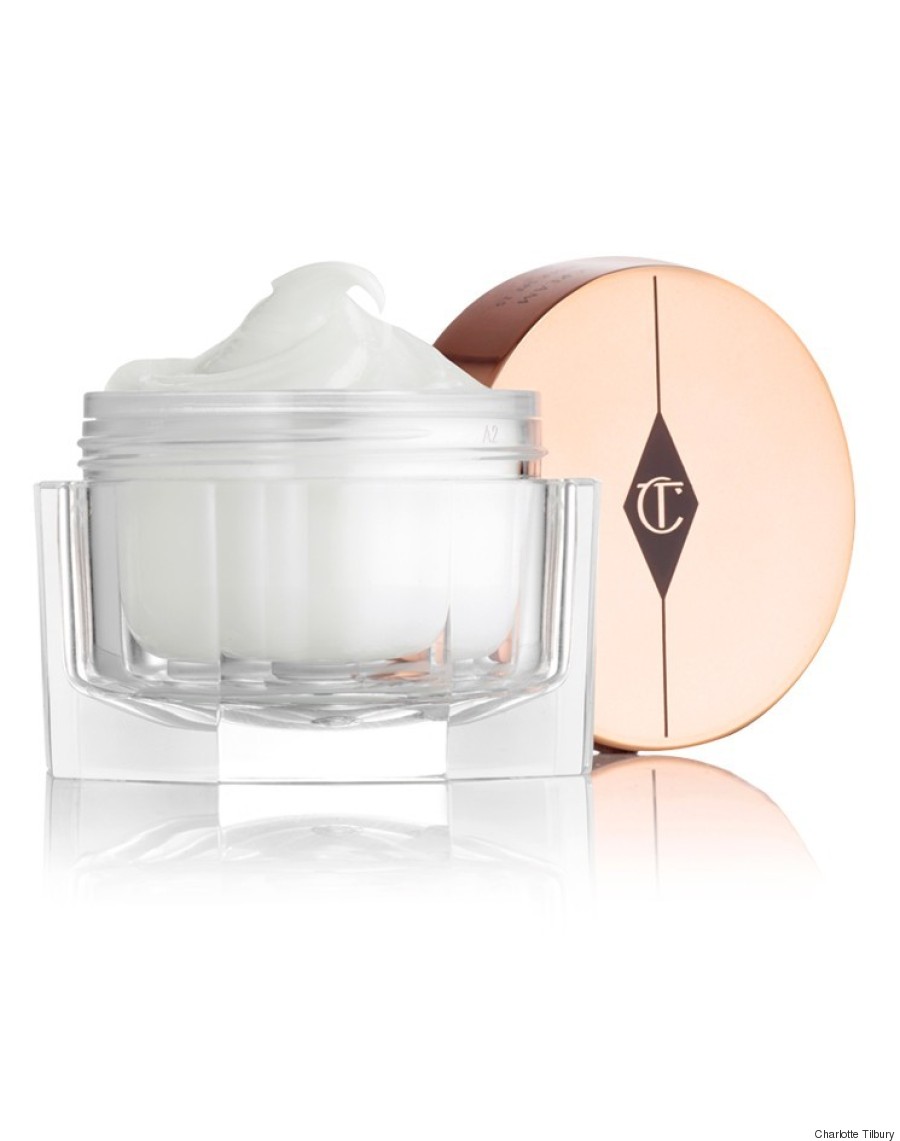 After a night out of drinking, your skin gets dehydrated. Plump up your face with a moisturizer that will hydrate and revive your skin.
Charlotte Tilbury's cult-fave Magic Cream is perfect for instant gratification — it's the same formula she used on models backstage to add some life to their tired skin.

3. Correct, then conceal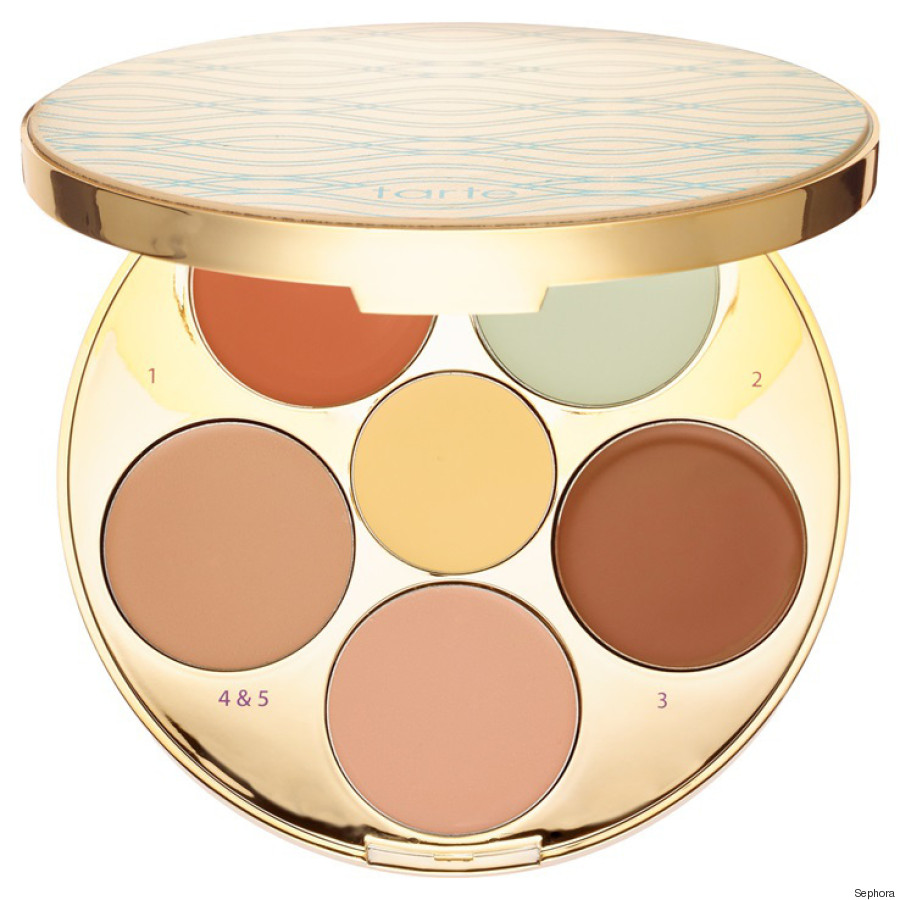 If you really want to hide any redness, blemishes, dark circles, etc. you'll need to correct before concealing. Rule of thumb: use green to combat redness, red for dark circles and violet to brighten up any dullness in the skin.
If you need to address all of these concerns, try out a palette that does it all, like Tarte's new Rainforest of the Sea™ Wipeout Color-Correcting Palette.
Then use a concealer that's slightly lighter than your actual skin tone to brighten up the under eye area even more. We like Nudestix's concealer pencil because it's super creamy and blendable and easy to throw in your bag if you need to touch up during the day.

4. Enhance your eyes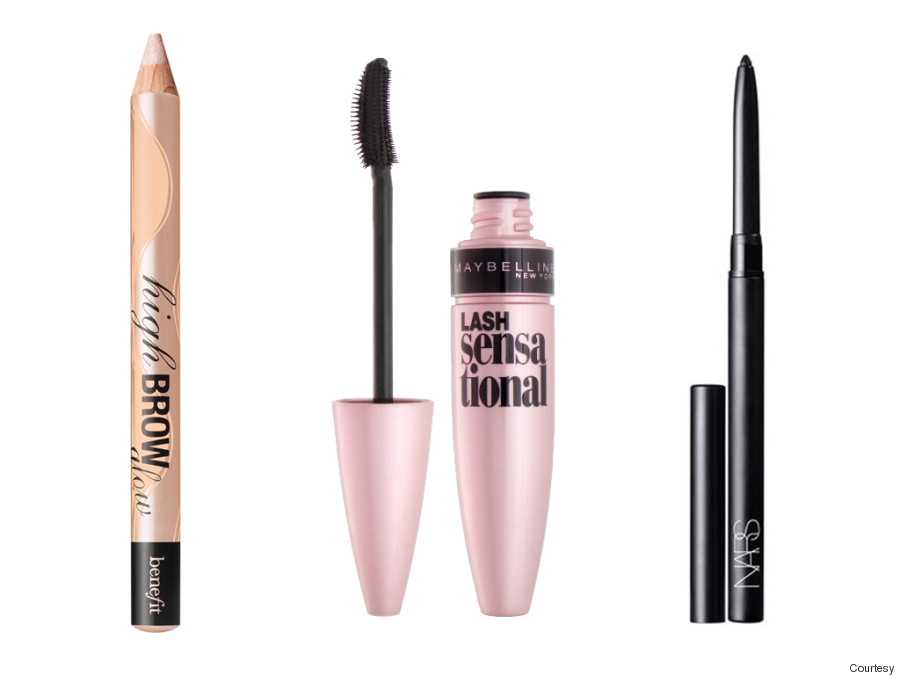 Enhance your peepers by adding some eyeliner and mascara. We like NARS' Kohliner - Minorque and Maybelline's Lash Sensational mascara. Then add some highlighter on the inner corner of your eyes to make yourself look more awake. Our pick is Benefit's high brow glow — even though it's meant for your brow bone, it still works well as an all-purpose highlighter.

5. Add some colour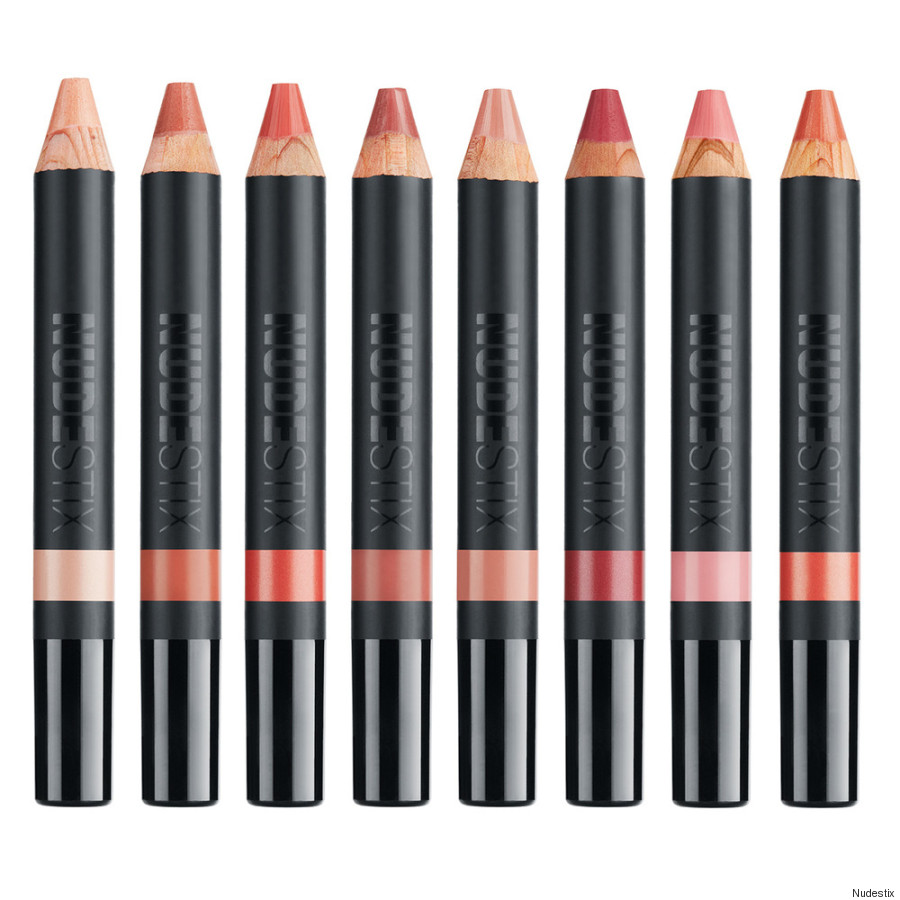 Finish off your look by adding a pop of blush onto your cheeks and some colour on your lips. Try Nudestix's Lip and cheek pencil that doubles both as a creamy blush and lipstick.
Follow Huffington Post Canada Style on Pinterest, Facebook and Twitter!
Also on HuffPost
9 Beauty Products To Hide A Hangover