On a day of green and good cheer, two key Conservative figures took a moment to toast the memory of Jim Flaherty.
The former finance minister died in April 2014 but the proud Irish-Canadian looms large among Tories.
For her St. Patrick's Day message, interim Tory Leader Rona Ambrose paid tribute to her old friend.
"It's hard to believe that it's been almost two years since we lost Jim," she wrote on Facebook. "We all think of him often. But with his signature green ties and luck of the Irish, it's on St. Patrick's Day in particular that he comes to mind."
Ambrose lauded Flaherty, who served eight years as finance minister, for guiding Canada through "some of the choppiest waters" in the last decade.
"Cheers to a man who taught us to live within our means, while helping all Canadians achieve more," Ambrose wrote. "Cheers to you, James Michael Flaherty. Enjoy your pint!"
Former prime minister Stephen Harper also took to Twitter to share a photo from a 2013 visit to the Guinness Storehouse in Dublin, Ireland ahead of the G8 summit.
"St. Patrick's Day fondly reminds me of my friend Jim," Harper wrote.
Nearly two years ago, many of Flaherty's colleagues honoured him by wearing green ties in the House of Commons the day after he died. Tory MP Kellie Leitch also touched on his Irish roots several times during a moving tribute in the House.
"He will be remembered for his big Irish smile, the twinkle in his eye, his wicked sense of humour, and his trademark ties," she said.
Mourners also wore green scarves at Flaherty's state funeral in Toronto that month. In a speech, Harper lauded Flaherty for his tenacity, perhaps another trademark associated with the Irish.
"We WASPs sometimes define an Irishman as someone, who may not know where he stands, but is always ready to fight for it," Harper said.
"Well, no one could ever accuse Jim of not having an opinion, and he certainly was always prepared to fight for it."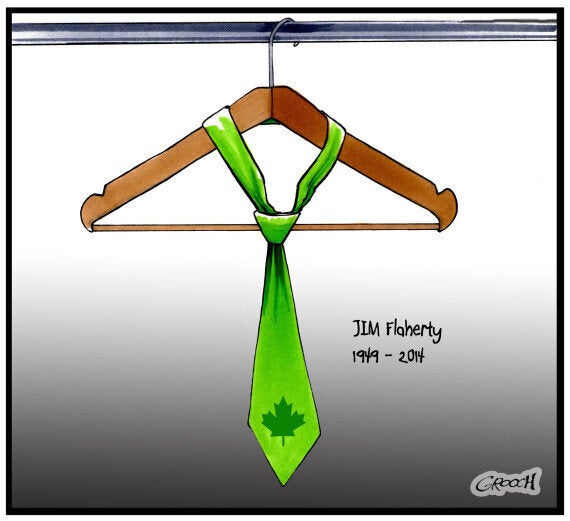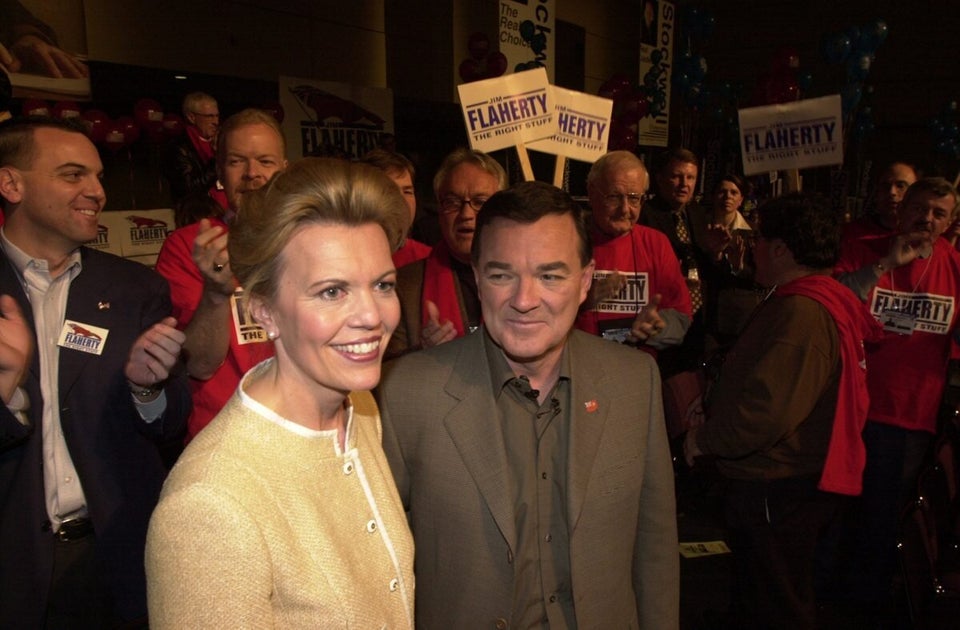 Jim Flaherty Through The Years