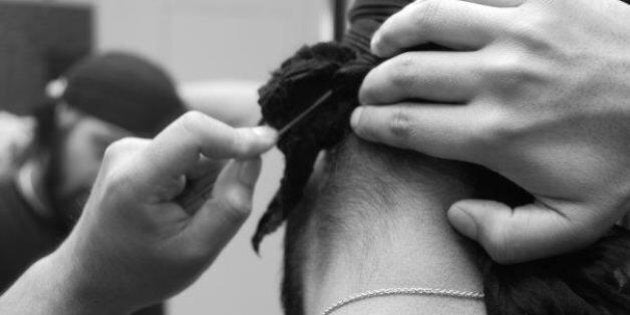 Racism is a reality for many Canadians of colour, and its effects can be damaging physically and psychologically. We asked Canadians to share their experiences of racism, self-care, self-love, and "paying it forward" for real change.
Anit Kanwar Singh, also known as Sikh Knowledge, is a school-based children's speech-language pathologist. Born and raised in Montreal, in recent years, Singh has gained prominence for his work outside the classroom, both as a DJ known for blending reggae, hip-hop and classic South Asian sounds, as well as his public activism work around racism, homophobia, xenophobia and accessibility.
How do you practice self-care?
I create, art-produce and DJ. I give myself professional latitudes in the context of my day job, to offer my skills sets to LGBT or people of colour programs as often as I can to support these communities, and I make sure I use social media to expose these experiences so that they are validated.
What is the relationship between self-care and working toward change?
Spiritually, I draw on an anti-oppression background rooted in Sikhism, which is what I was raised on. So emotionally and spiritually my heritage involves a martial aspect, a spiritually martial aspect that almost mandates me to defend myself — with words and good thoughts and the concept of equality, and defend others as well.
There is an aspect of self-care that goes beyond the here and now, which is basically kind of like paying self-care forward. My opinion is that I can look after myself right now and do the things that I need right now, but what is the more proactive thing to do? It's not just to look for symptomatic relief of a bigger systemic problem; the systemic problem is overt racism, homophobia, transphobia, whatever phobia and just the sheer trauma caused by the system which is not set up for people of colour and queer people of colour.
A way to pay self-care forward is to draw on your line right away when you're in a situation of discrimination, and I tend to do that the older I get, and it empowers me. It doesn't mean I'm a vigilante or looking for trouble, it just empowers me to pay it forward, to pay the self-care forward.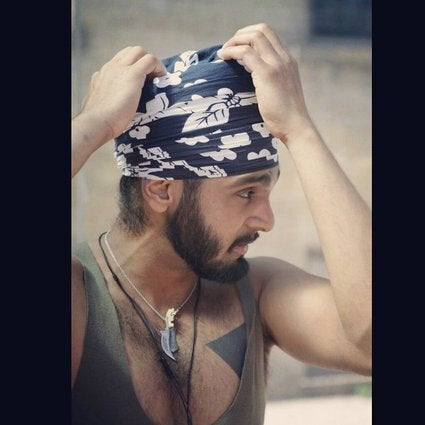 Anit Kanwar Singh AKA Sikh Knowledge
This interview has been condensed from its original format.