Spring is finally here and Easter is only days away! To celebrate the new season and holiday, dress your nails up like colourful speckled Easter eggs.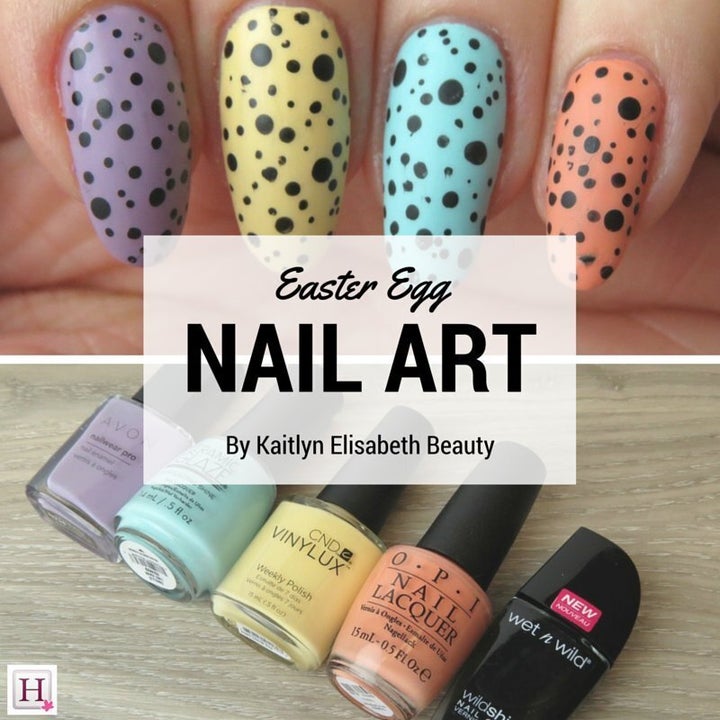 There are two tools you can use to achieve this look: dotting tools or a toothbrush. The dotting tools give you more control over the design and are less messy than a toothbrush.
To start off, paint your nails with pastel shades of your choice. You can keep it one shade if you prefer. Typically, pastels need at least two coats to be opaque. If you have problems with streaking, apply one coat of colour, and then apply a coat of a matte topcoat before applying the second coat of polish.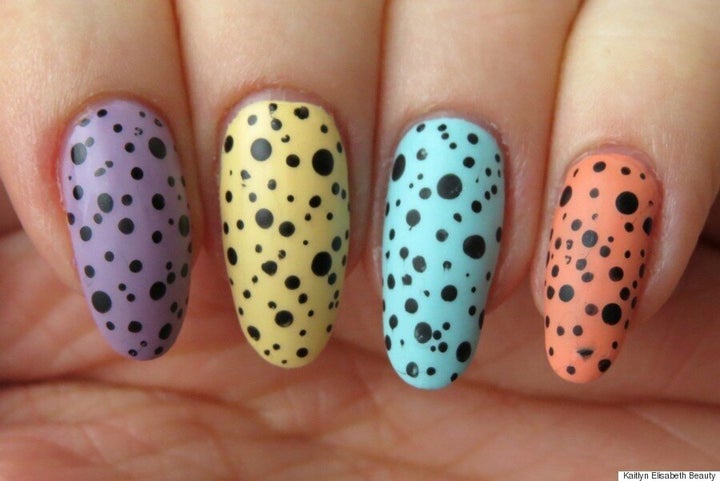 Once the base colour is dry, if you are using dotting tools, place some black polish on a piece of aluminium foil and dip the dotting tool in it. Creating different sized dots can be achieved by using different sizes of dotting tools or controlling the amount of pressure you apply while making the dot. Randomly place dots on the nail until you achieve the look you want.
If you are using the toothbrush method, make sure you cover your work area as this can be tricky. Take black polish watered down with a bit of nail polish remover/water or black acrylic paint also watered down, and dip the toothbrush into that. Flick the toothbrush to spray the colour over the nail and repeat until you are happy with the design.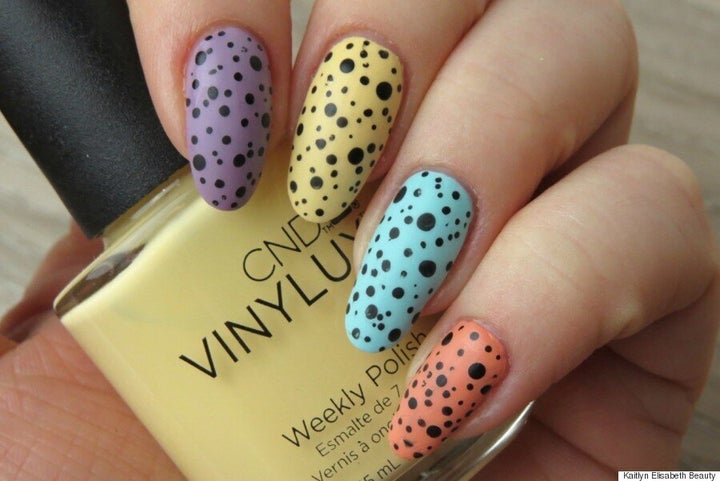 Whichever method you choose, let your design dry for at least 10 minutes, and then apply a matte top coat so that it mimics the look of an actual egg.
Polishes Used: Avon Luxe Lavender, Ceramic Glaze Smells Like Rain, CND Vinylux in Honey Darlin', OPI Crawfishin' for a Compliment, and Wet n Wild Black Creme.