It's been a busy week for Prince Harry. Just days after announcing the third Invictus Games in Toronto 2017, his paraolympic-style sporting event for servicemen and women, the royal jetted off to Nepal for a five-day tour.
Upon landing in country's capital, Kathmandu, the 31-year-old prince gave a speech to Nepali government officials including Prime Minister KP Sharma Oli, expressing his desire to explore the country and to help boost tourism in the Himalayan nation.
"I pay my respects to those who perished and hope to do what I can to shine a spotlight on the resilience of the Nepali people."
In April and May of 2015, Nepal was struck by two devastating earthquakes that killed 8,583 people and destroyed more than half a million homes, Reuters reported.
In addition to visiting cultural landmarks like Nepal's ancient royal palace and golden temple, the prince has spent time visiting camps run by the Red Cross and conservation areas supported by the World Wildlife Fund since arriving last weekend.
The prince got hands on, helping restore ornate carvings at Patan Durban Square.
Took in cultural shows performed by local children.
Spent the night in the tiny village of Leorani, at the earthquake affected home of 86-year-old WWII widow, Mangali Gurung.
And even spent time with the animals at Bardia National Park.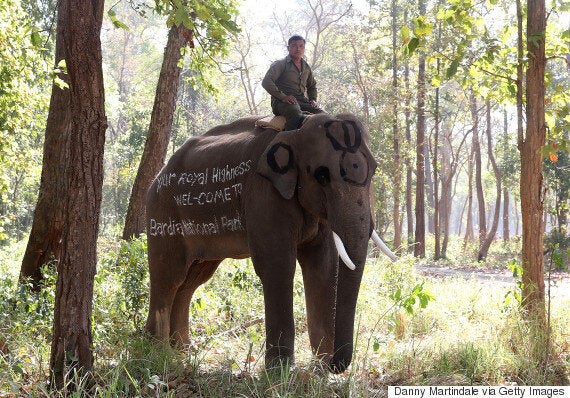 Prior to his arrival in Nepal, the prince sat down with Good Morning America's Robin Roberts to talk about everything from the British army to babies.
"I'm sure she's longing for me to have kids so she can be a grandmother again," he said of his late mother, Princess Diana of Wales.
The prince went on to say he hopes his mother is looking down on him and his older brother, Prince William, with tears of pride in her eyes.
It was also revealed this week, that the princes, who lost their mother at the tender ages of 15 and 12, have been working with the charity organization, Historic Royal Palaces, to build a memorial garden for the late Princess on the grounds of Kensington Palace in commemoration of her 20th death anniversary in 2017.
The princes currently reside at Kensington Palace, and grew up there with the late Princess.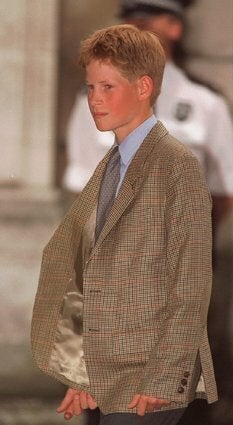 Prince Harry's Most Important Moments