Ottawa is revamping the tax benefits for families with young children in the federal budget to put more money in the wallets of low and middle-income families starting in July.
The changes will see families earning more than $150,000 a year generally receive less under the new Canada Child Benefit program.
The program will pay up to $6,400 per child under six and up to $5,400 per child for those aged six through 17. However, the benefits begin to phase out starting at $30,000 in net family income.
The changes were promised in the Liberal campaign platform.
They replace the current Canada Child Tax Benefit, National Child Benefit and Universal Child Care Benefit.
Ottawa is also eliminating income splitting for couples with children as well as phasing out the children's fitness tax credit and the children's arts tax credit.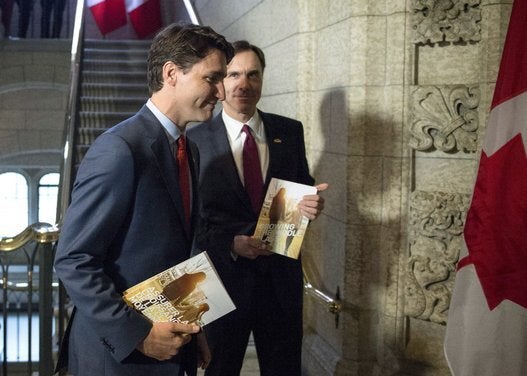 Federal Budget 2016 Highlights