TORONTO — Liberal backbencher Bas Balkissoon is resigning his Scarborough-Rouge River seat in the Ontario legislature effective immediately. Premier Kathleen Wynne's office announced Balkissoon's decision, but gave no reason for the resignation. Wynne's office says it will have no further comment other than to thank him for his public service.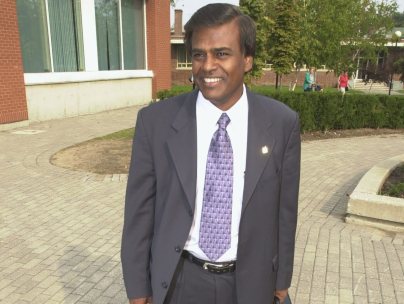 Scarborough Councillor Bas Balkissoon leaves East York Civic centre on Sept.30, 2002. (Photo: Fred Lum/ Globe and Mail via CP)
Balkissoon was first elected to the legislature in 2005 and served as parliamentary assistant to several ministers, but was never promoted to the Liberal cabinet. The 63-year-old was born in Trinidad and Tobago, and served as a Toronto city councillor before entering provincial politics. Wynne has six months to call a byelection to replace Balkissoon.
Also on HuffPost
Least, Most Popular Premiers (Feb. 2016)