Sigh, even zoo animals are total millennials.
Trent Houdek was visiting the Wildlife World Zoo in Phoenix with a GoPro on Saturday when he approached a monkey cage.
And it's clear he came a little too close because a monkey snatched his camera right through the cage and held on to it for a couple of hours.
In that time, the monkey managed to record plenty of selfies — glam shots that were inevitably edited into an approximately three-minute video posted to YouTube Tuesday.
It 's a cute reminder of the time when a macaque monkey snapped a selfie with a photographer's camera.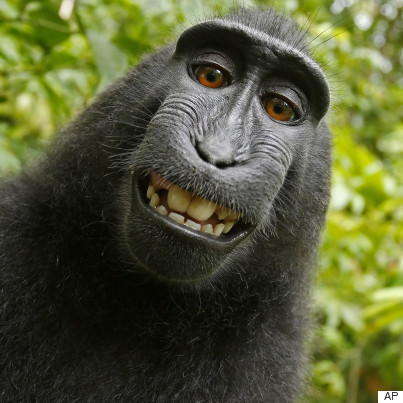 That photo triggered a landmark legal case in which a judge ruled the monkey did not own the copyright to its image.
So that settles one matter for the GoPro video.
Like Us On Facebook

Follow Us On Twitter

Also on HuffPost