While the fashion lovers of Toronto were out and about last week taking in an array of gorgeous catwalks crafted by some of Canada's most gifted designers at Toronto Fashion Week, our stylish friends over in Vancouver were hosting a fashion week of their very own that gained international attention.
Hosted at the Chinese Cultural Centre, Vancouver Fashion Week welcomed over 100 local and international designers to showcase their lines.
From eco-friendly designs to avant-garde street wear and haute couture collections to contemporary leisurewear, Vancouver Fashion Week proved itself as the perfect platform for both established and emerging designers to debut their up-and-coming fall/winter collections.
So move over lululemon and Aritzia, Vancouver is out to prove it can take on the runway too.
Check out the top 10 highlights from the week below!
OOTD headpieces? We love.
Royal frocks for the VFW catwalk.
Now this is an outfit we could wear every. Single. Day.
Graphic sweaters on the runway? You bet!
Street style with a futuristic twist.
We love the pastel colours!
The masked makeup with this 3D metallic top is just stunning.
An interpretation of elephants in captivity.
Check out the slideshow below for some of our favourite looks from Vancouver Fashion Week fall/winter 2016!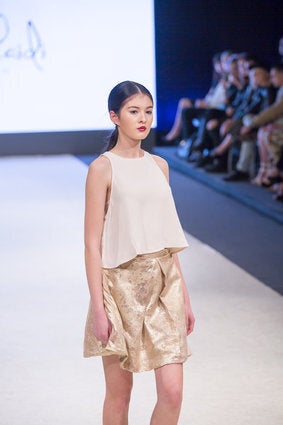 Vancouver Fashion Week Fall/Winter 2016