Ask any bride what they fear most on their wedding day, and you might get the same answer across the board: going to the bathroom.
We've all seen it: A beautiful bride dolled up in her dream dress, makeup done and hair in check; but then fear washes over her face. She needs to do her business. And just like that, she grabs the endless amounts of tulle that make up her skirt and she runs for the bathroom, with her bridal party following behind (because, hey, it takes an army to just go pee on the big day).
By now, wouldn't you think someone has solved this incredibly inconvenient problem? Well, the answer to this question might have just arrived.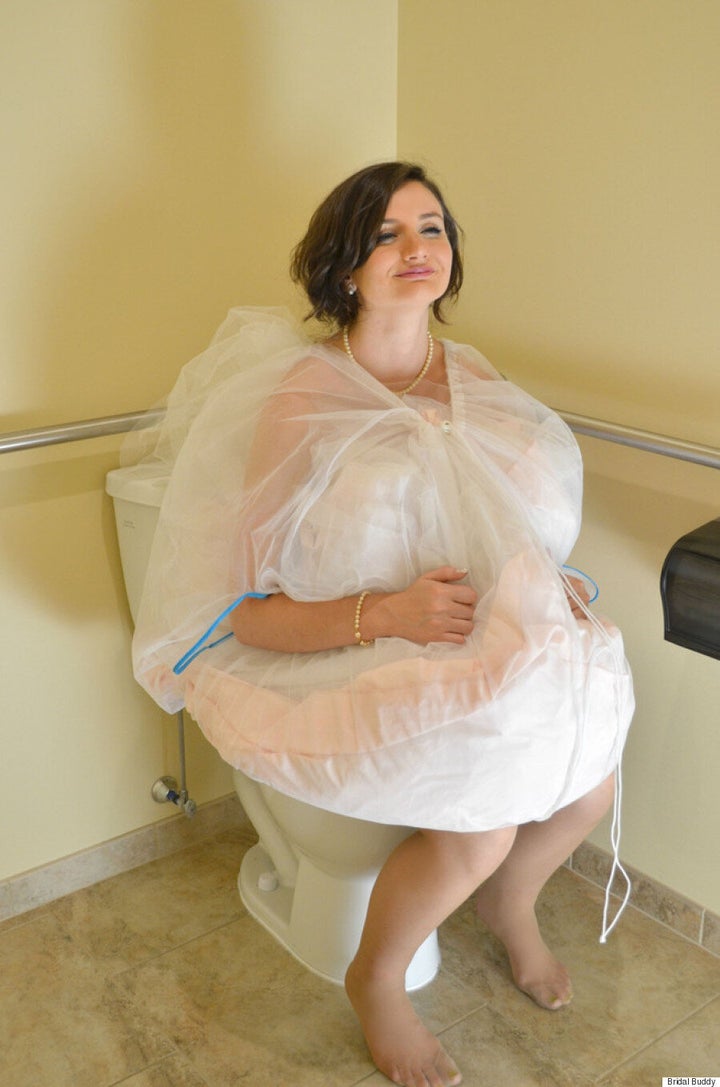 Developed by Heather Stenlake, the Bridal Buddy is a undergarment slip to help all brides use the loo on their special day.
As shown in the video above, the waist-high slip, put on before your gown, is equipped with a drawstring which allows for the dress to be scrunched up easily. Once gathered and bagged, the slip has armholes (your something blue, FYI) for you to shimmy right into.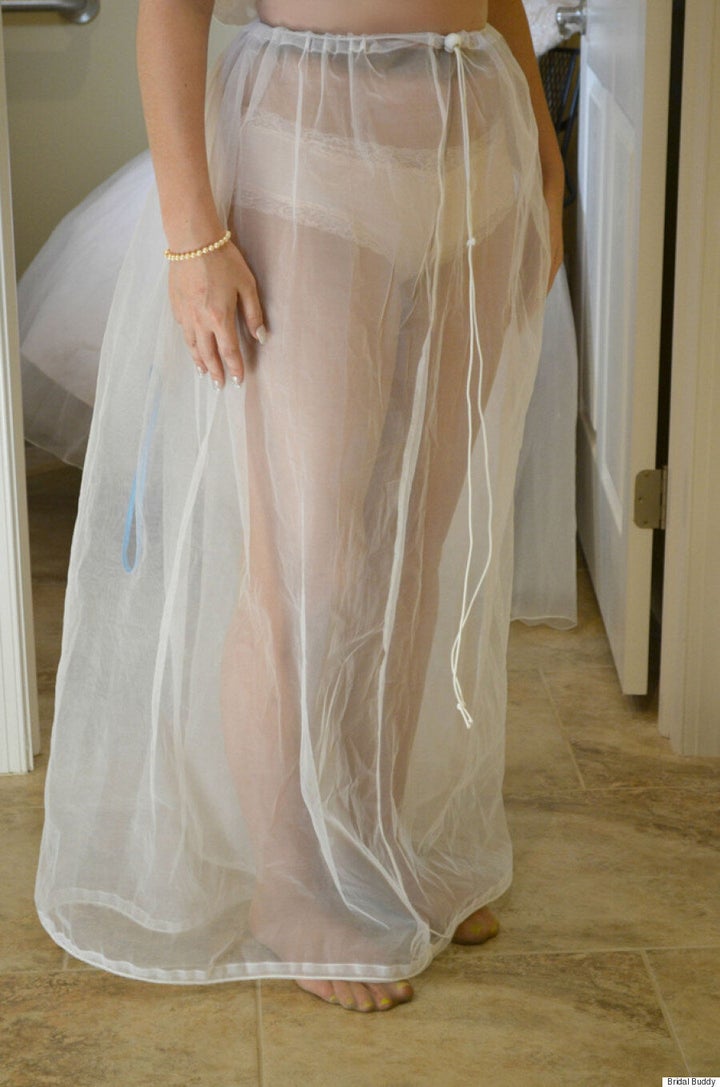 You're probably feeling two emotions right now: confusion and amazement. Don't worry, we're feeling the same way.
In an interview with Mic, Stenlake says she came up with the idea in 2002 when she worked in a bridal shop.
"The brides would always ask, 'How am I supposed to go to the bathroom in this thing?'" she tells Mic.
So for the price of $59.95, you can avoid pushing all your bridesmaids into a tiny bathroom stall to help you gather your dress as you awkwardly squat.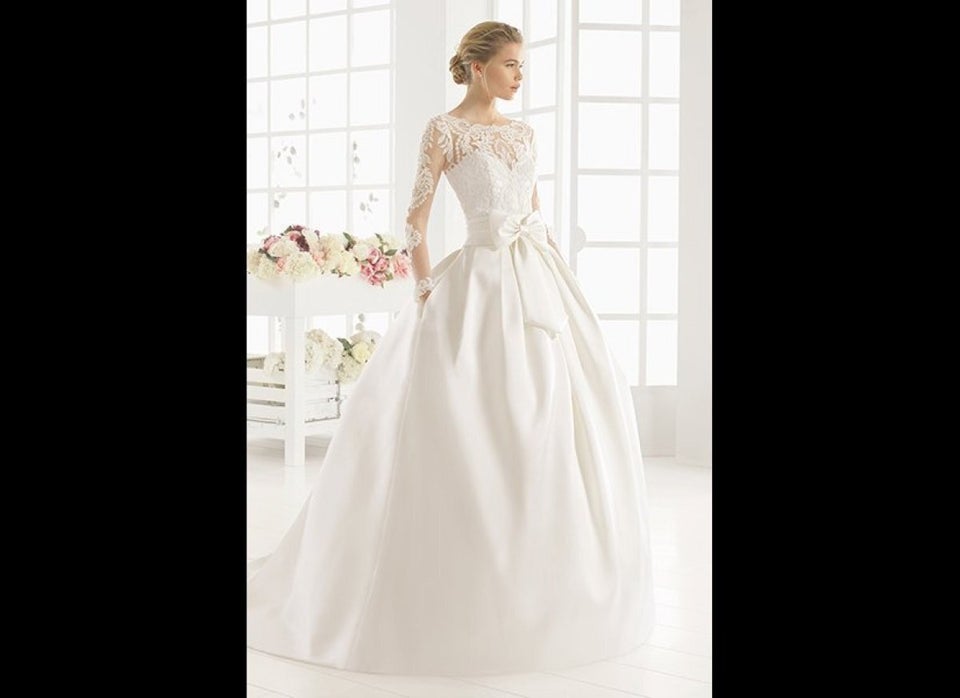 50 Modest Wedding Dresses For Princess Brides