Jian Ghomeshi has been acquitted on all five charges against him, a judge ruled Thursday.
Justice William Horkins delivered his ruling in a provincial courtroom in Toronto's Old City Hall. Reading his decision to the court, the judge said the lack of a "smoking gun" or physical evidence presented a difficult bar for the Crown.
After the not guilty verdict was read to the court, Ghomeshi embraced his lawyer and turned around and hugged his mother who sat behind.
"The harsh reality is that once a witness has been shown to be deceptive and manipulative in giving their evidence, that witness can no longer expect the Court to consider them to be a trusted source of the truth," Horkins said.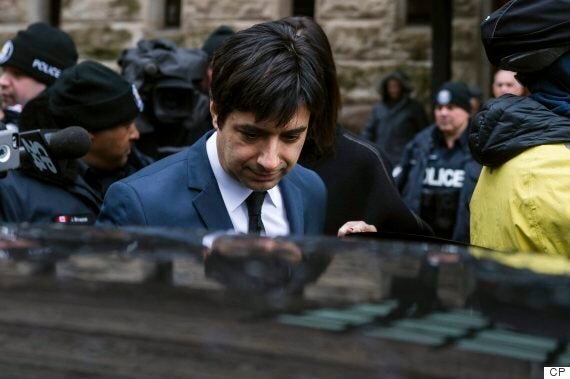 Jian Ghomeshi leaves a Toronto courthouse on March 24, 2016 with his lawyer Marie Henein. (Photo:Christopher Katsarov/The Canadian Press via AP)
He noted "serious deficiencies" in evidence presented to him during trial, noting reasonable doubt exists in the case.
"I am forced to conclude that it is impossible for the Court to have sufficient faith in the reliability or sincerity of these complainants."
At the beginning of the reading of his decision, Horkins referenced the publicity that trailed the former "Q" host after he was fired from the CBC in 2014 as the "Ghomeshi scandal."
It took Horkins over a hour to read out his 26-page ruling, where he went through each witness' case laid against Ghomeshi.
In one portion, he outlined the possibility of collusion between two witnesses to see Ghomeshi "fucking decimated." A reaction that may have been fueled by the "animus" of anger reflective of "legitimate feelings of victims of abuse," he noted.
"I have a firm understanding that the reasonableness of reactive human behaviour in the dynamics of a relationship can be variable and unpredictable," said Horkins.
He noted some details didn't line up to what witness' told police and what they said in court, adding pieces of evidence were "tainted by outright deception."
In cases with criminal charges, Horkins stressed presumption of innocence for the accused isn't something that should be immediately waived.
"However, the twists and turns of the complainants' evidence in this — 24 — trial, illustrate the need to be vigilant in avoiding the equally dangerous false assumption that sexual assault complainants are always truthful."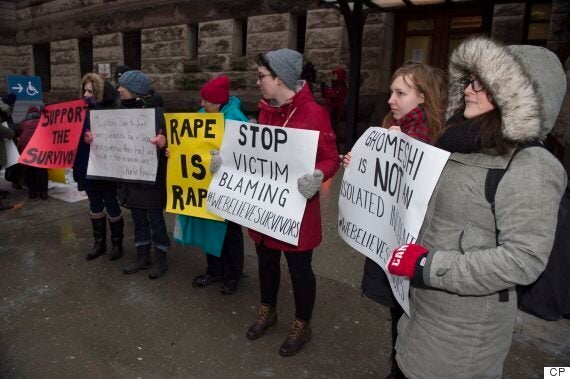 Protesters stand outside court in Toronto on March 24, 2016 awaiting a verdict on the sexual assault trial of former CBC personality Jian Ghomeshi. (Photo: Frank Gunn/The Canadian Press)
Testing reliability of alleged victims of sexual assault
Trigger warning: This article contains information about violence which may be triggering to survivors.
She brought forward surprise documents, including emails sent from the witnesses, before the judge.
The defence strategy focused on memory, credibility and reliability of the witnesses, and the actions of the complainants after the alleged sexual assaults took place between 2002 and 2003.
"It suggests a degree of carelessness with the truth that diminishes the general reliability of the witness"

— Justice William Horkins
Horkins told the courtroom one witness' narrative — actress Lucy DeCourtere — shifted during trial, saying she told the media one story and the court another.
He referenced an email she sent Ghomeshi on July 5, 2003, a day after he allegedly choked her:
Getting to know you is literally changing my mind, in a good way. You challenge me and point to stuff that has not been pulled out in a very long time. I can tell you about that sometime and everything about our friendship so far will make sense. You kicked my ass last night and that makes me want to fuck your brains out, tonight.
After the email was presented in court, the "Trailer Park Boys" actress told the Toronto Star it doesn't derail the fact she was choked and slapped "without consent."
But with "not a trace of animosity, regret, or offence taken," the judge disagreed.
"It suggests a degree of carelessness with the truth that diminishes the general reliability of the witness," Horkins wrote in his ruling.
Calling details of the alleged incidents of "historical complaints," the judge acknowledged each complainant expressed "very valid" reasons for not coming forward to police until 2014.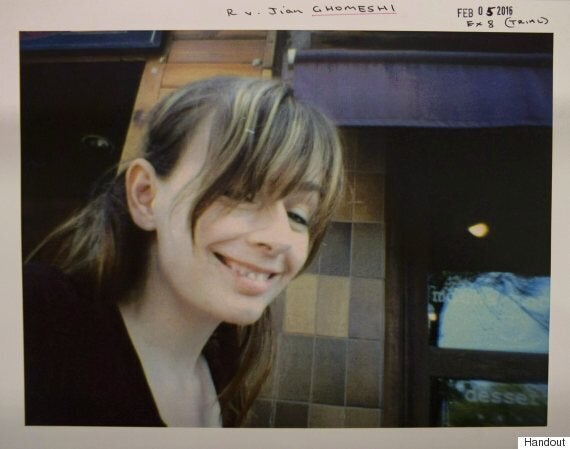 A copy of a photograph of Lucy DeCoutere released by the court during the trial of Jian Ghomeshi on Feb. 5, 2016. (Photo: Handout)
The names of the two other alleged victims are under publication ban.
CBC: Firing Ghomeshi was right decision
He pleaded not guilty to all five charges against him in October.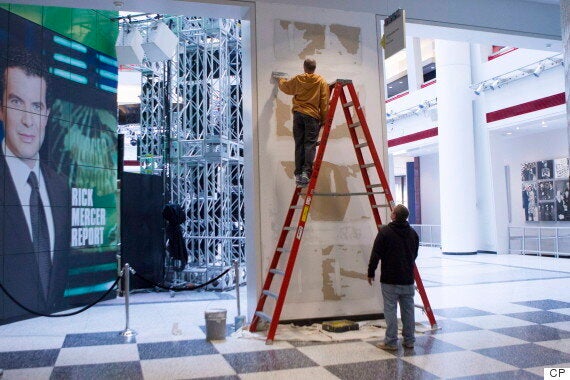 Workers scrape a wall which had a publicity photo of former CBC radio host Jian Ghomeshi in the broadcasting corporation's Toronto offices on October 27, 2014. (Photo: Chris Young/The Canadian Press)
A spokesperson representing Ghomeshi's former employer, the CBC, commented that the decision Thursday is unrelated to the public broadcaster's decision to fire him in 2014.
"Based on the evidence that came to our attention, Mr. Ghomeshi's actions were not in line with the values of the public broadcaster nor our employee code of conduct," said Chuck Thompson in a written statement.
"We stand by our decision."
'No right way to be a victim of sexual assault'
In an October 2014 internal memo to staff, the CBC explained the dismissal of one of its biggest celebrities by saying managers had seen "graphic evidence" the former radio host had "caused physical injury to a woman."
That Facebook post, which was eventually deleted after being widely shared, which closed the door on reasonable doubt and opened the opportunity for the Toronto Star to publish its original bombshell story.
"And you wonder why women do not come forward after abuse."

— Lisa MacLeod, Ontario MPP
Ghomeshi's sudden and dramatic fall triggered a national conversation about how the public and justice system treat survivors of sexual assault.
Across the country, news of his acquittal prompted supporters and victims advocates to band behind the hashtag #IBelieveSurvivors — encouraging women to not be discouraged by the verdict and to continue reporting sexual assault allegations to police.
Horkins' ruling doesn't mark the end for Ghomeshi's interaction with the criminal justice system.
The former CBC Radio host faces a sexual assault charge filed by another complainant stemming from an incident that allegedly happened in the workplace.
A separate trial will hear that case in June.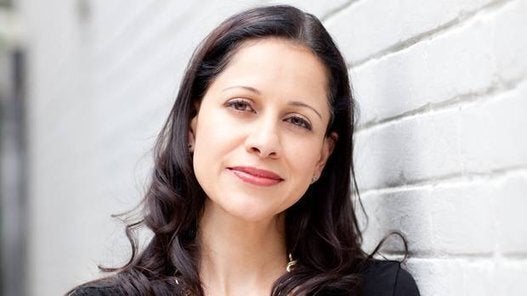 Jian Ghomeshi Case: A Timeline