When Ashley Graham's barrier-breaking 2016 Sports Illustrated Swim Issue cover hit newsstands back in February, everyone applauded the self-proclaimed "curvy sexalicious" model for bringing a new type of body to the forefront of the glossy after 52 years on shelves.
That is, everyone except SI alum Cheryl Tiegs, who made a comment that she didn't like that we were "talking about full-figured women" on the iconic cover.
The 68-year-old, who praised "thin" and "healthy" cover girl Hailey Clauson, went on to add, "It's glamorizing them because your waist should be smaller than 35 [inches]. That's what Dr. Oz said, and I'm sticking to it. No, I don't think it's healthy. Her face is beautiful. Beautiful. But I don't think it's healthy in the long run."
Cue outrage. And cue a graceful follow-up response from former Victoria's Secret model, Molly Sims.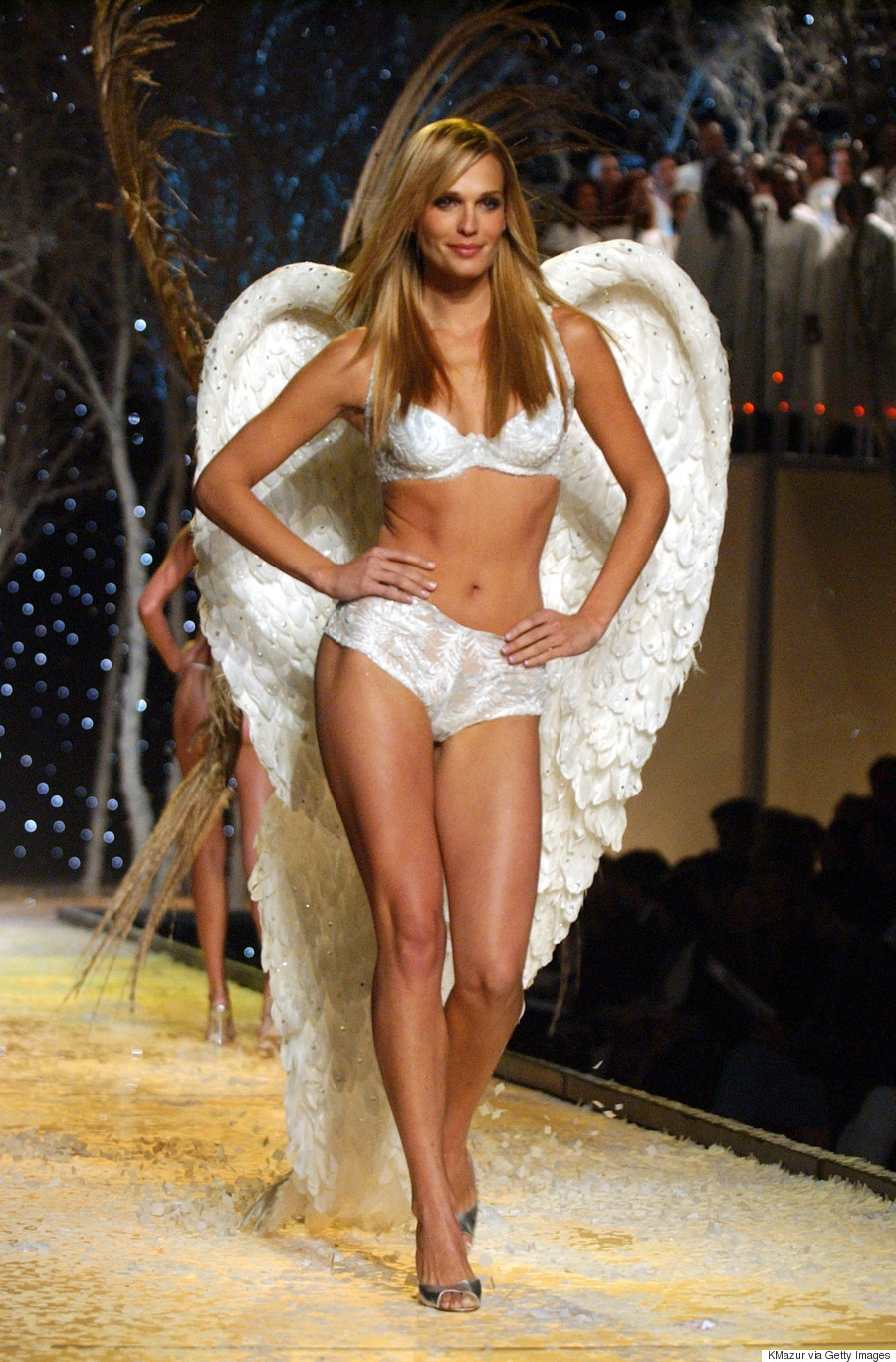 Sims walking in the 2001 Victoria's Secret Fashion Show
"I think it's great," Sims told People of Graham's cover. "I think we need to be more accepting of all sizes. I think the moment we do that, the better it is. Ashley Graham is probably one of the prettiest people. She is stunning. She has this beautiful olive complexion. She deserves it. She's beautiful. Ashley Graham is not unhealthy."
She continued, "Plus-size, thin-size, 0-size, 20-size — yes, there is a point when someone is unhealthy, but I know overweight people who are healthy. If you feel great in a size 20 or you feel great in a size two or four or six or whatever, it's about how you feel about it. Everyone's really starting to embrace not just a size two, which is good."
Sims, who has spoken openly before about her struggles to maintain a certain body size, especially when it came to prepping for Sports Illustrated shoots, also noted that we shouldn't be placing so much concern on weight.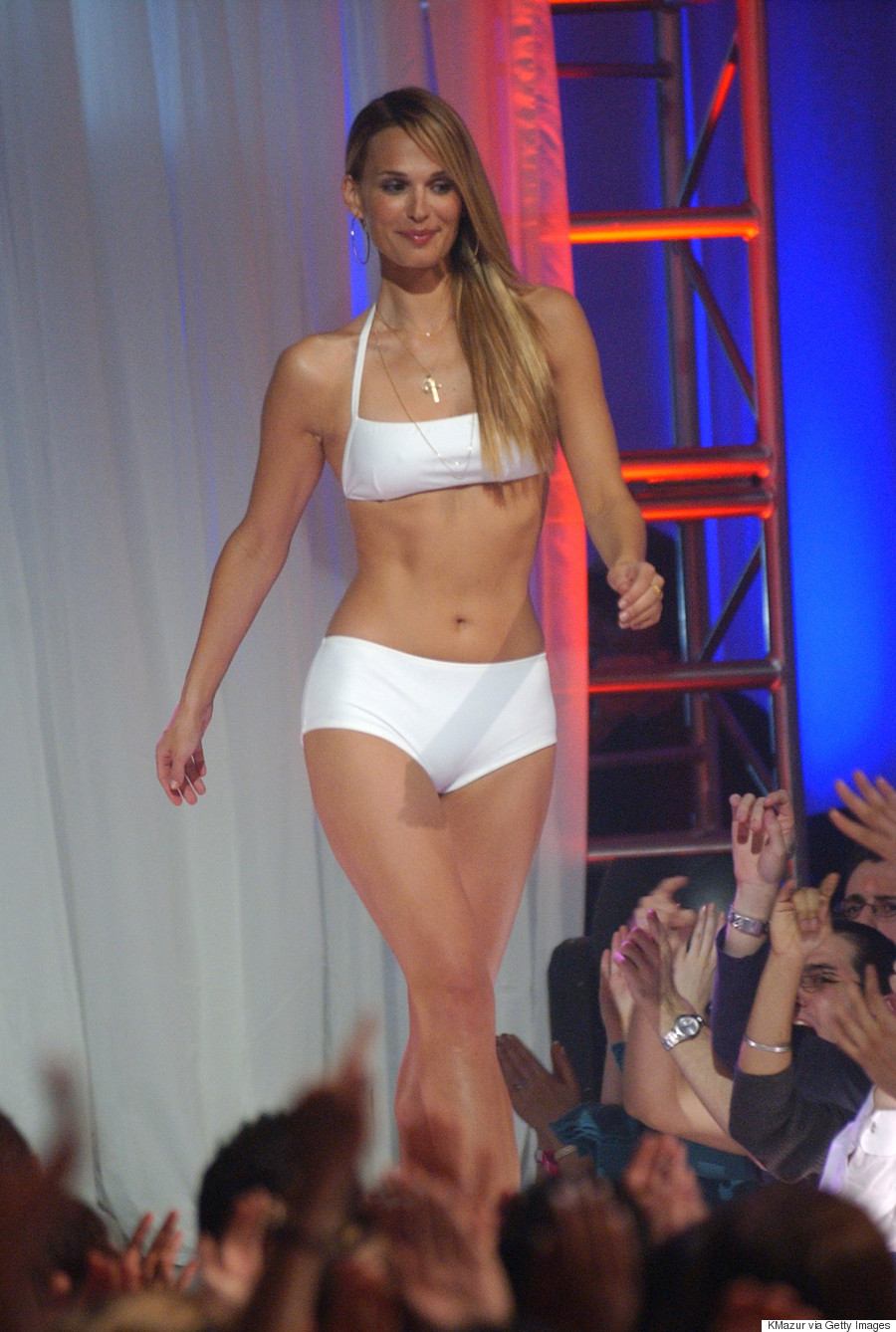 Sims walking at MTV's Fashionably Loud Presents the Sports Illustrated 2002 Swimsuit Issue
"When I was a size zero I didn't feel great," the 42-year-old supermodel told People. "I probably feel better now, but not everything in my life depends on what I look like, so it's different. You don't put as much weight on it."
In an interview with HuffPost Live, Sims revealed she would walk 14 miles a day to remain a size zero.
"It was very hard, I didn't eat sometimes for a couple of days."
But now, the model places more emphasis on living a healthy life, as she tells People.
"Being in your forties, you don't worry about the little things. It doesn't really matter if you're a size four or two. I find myself Photoshopping less and less, because it's time — and I don't look like that. You want to send a healthy message, because it's a lot of pressure on these girls to attain the unattainable. Some girls are never going to be a size two. And some girls are never going to be a size 10. It's who you are."
And just like that, Sims proves once again that size has nothing to do with living a happy life.
Follow Huffington Post Canada Style on Pinterest, Facebook and Twitter!
Also on HuffPost