Prime Minister Justin Trudeau and family made a brief stop-over at Gander International Airport in Newfoundland and Labrador Friday while en route to Fogo Island for the Easter weekend.
Trudeau was seen carrying his youngest child, while wife Sophie Grégoire Trudeau followed closely behind with the couple's other two children.
The family boarded another small plane for a reported weekend stay at the now-famous Fogo Island Inn.
According to a release from the Prime Minister's office, Trudeau is taking "private appointments" this holiday weekend and will not be disclosing his schedule.
Back in 1971, then prime minister Pierre Elliott Trudeau paid a brief visit to the province's south coast while on a tour of the Atlantic provinces.
Some say Trudeau senior visited Fogo Island as well, though likely on another trip.
U.S. ambassador to Canada Bruce Heyman posted photos of his trip to Fogo Island last year, calling it "one of the many highlights" of his time in Canada.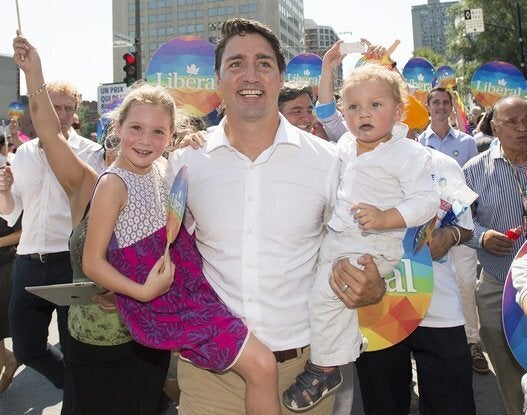 All The Times Trudeau's Kids Stole Our Hearts In 2015