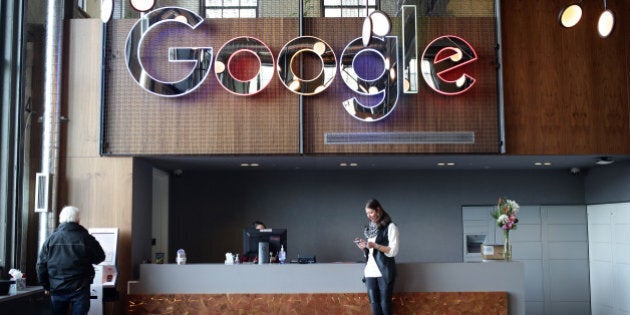 Silicon Valley North, as some have dubbed the southwestern Ontario towns of Kitchener, Waterloo and Cambridge, hasn't always been a high-tech hub.
In fact, the so-called Tech Triangle has its roots in rural and manufacturing enterprises. Kitchener, for example, was once home to tanneries and shoe factories while Waterloo was a service centre producing tools essential for farming and Cambridge housed various mills.
But all of that changed in 1984 when two engineering students from the University of Waterloo started a company known as Research in Motion (RIM). They would go on to create and sell the highly successful BlackBerry and as the company became more prosperous, so did its home base.
But even as Blackberry's success teetered, the reinvigorated region still thrived.
A growing number of tech and engineering businesses are continuing to take root in the region, moving into old manufacturing buildings and forwarding the tech legacy set by BlackBerry. It's reported that more than 450 startups opened in the region in 2014.
Here is a look at three companies that continue to put the Tech Triangle on the map, one innovation at a time.
Product: Technology that recovers incriminating data from tablets, phones, and computers
Magnet Forensics is a digital forensics tech company located in one of Blackberry's old buildings near the University of Waterloo. It's the brainchild of Jad Saliba, a former Waterloo police officer, who created software that recovers information from computers and other digital technologies, helping law enforcement find potentially incriminating evidence.
The company was established in 2012 and began with only eight employees but has since grown to 85 with more hires on deck for 2016.
Product: Personalized learning modules and analytics services
Desire2Learn is bridging the worlds of education and technology. The online teaching and learning platform tailors lesson plans in real time to how a student is doing.
While teaching students via educational software and technological materials isn't a new concept now, it was when Baker set out on his business venture in 1999. Baker, 22 at the time, was a student at the University of Waterloo when he founded D2L. Now located in the old Tannery lofts in downtown Kitchener, the education software company has grown from a one-man business to more than 800 employees around the world in locations such as Singapore, U.K., Brazil, and Australia.
Product: Supports the larger Google family in search and tech development
Google Canada first made its mark on the Kitchener-Waterloo area in 2005 and has since grown substantially. In January of this year, Google Canada unveiled its new engineering office in the Breithaupt Block, a former rubber manufacturing plant. According to Sam Sebastian, managing director of Google, the new office can accommodate 1,000 employees which allows room for growth. It currently houses 400 Google engineers who get to spend time away from their computer enjoying the office's rock climbing wall, video games, and other attractions.