Here's a DIY nail art design that's easy to complete, but will still have people asking you where you got your nails done. It's as simple as choosing a few springtime shades, going to your kitchen drawer and grabbing your plastic wrap!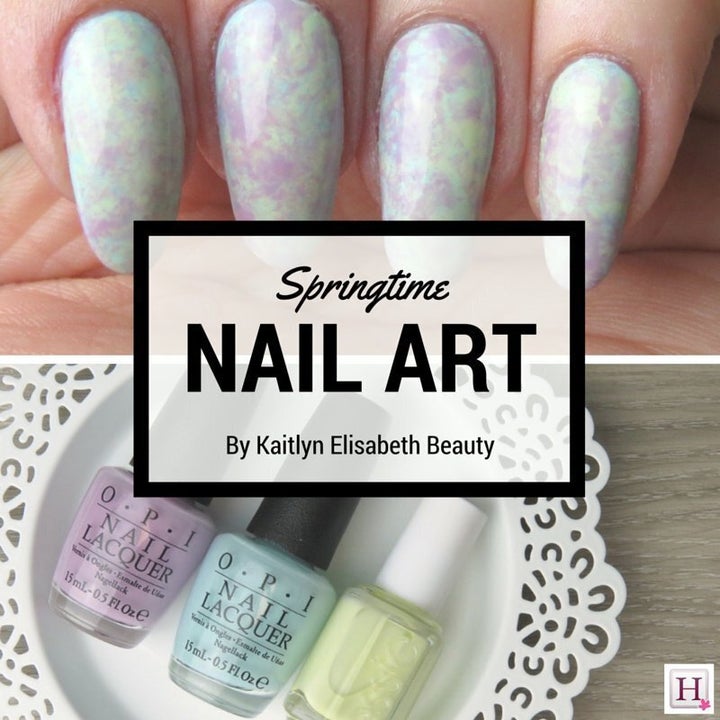 To start off, choose the base colour of your mani and apply two coats. Allow to fully dry before moving on.
Next, loosely ball up a piece of plastic wrap, so that there are creases in it. Paint the first of your accent colours lightly onto the plastic wrap, and then dab the polish lightly onto all of your nails. Pressing too hard will apply too much polish.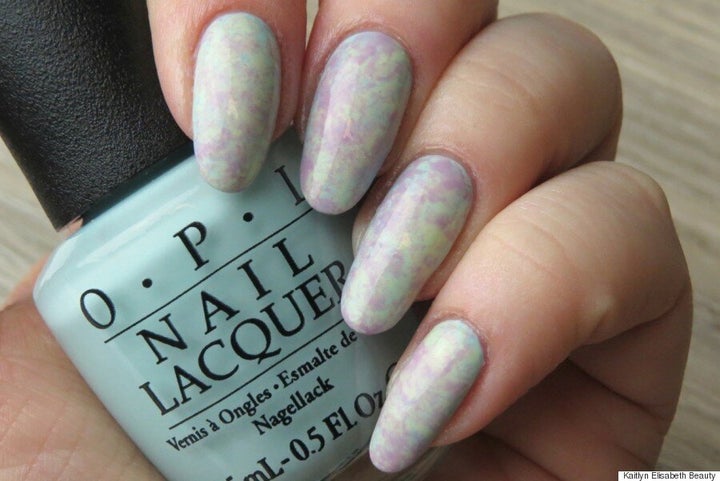 Choose another accent colour, and repeat this process on all nails. You can go back to the first accent colour or the base colour to finish off the look.
Allow the design to dry for a few minutes, and then apply a top coat to protect the design, but also to blend some of the colours together.
Polishes Used: OPI Purple Palazzo Pants, OPI Gelato On My Mind, and Essie Chillato.