Sometime during the six-hour hostage crisis on board an EgyptAir flight, one passenger managed to find an opportunity to take a picture with the hijacker.
Sixty-two people were on board the Alexandria to Cairo flight, when Seif Eldin Mustafa forced the plane to reroute to Cyprus' Larnaca airport Tuesday morning.
According to the Daily Mail, Innes apparently sent the photo to pals via WhatsApp along with the message: "You know your boy doesn't f*** about. Turn on the news lad!!!"
In the picture, Mustafa is wearing a suicide belt — which authorities later determined to be packed with fake explosives. The audacious nature of the photo prompted it to go viral.
Aberdeen man Ben Innes posed for a photo with #EgyptAir hijacker after being taken hostage https://t.co/Kmlr8WZbNF pic.twitter.com/kfv1UkEfHX

— Christopher Foote (@ChristopherSTV) March 29, 2016
Friends told the newspaper the 26-year-old Innes probably approached Mustafa for the picture because the stunt's in line with his "no[t] afraid to shy away from anything" character.
A LinkedIn profile reportedly belonging to Innes indicates he's an Aberdeen, U.K-based oil and gas industry auditor.
(Photo: LinkedIn)
Later, photos taken by an AFP/Getty photographer appear to show Innes to be among the last group of hostages freed from the plane, running across the tarmac with his arms in the air.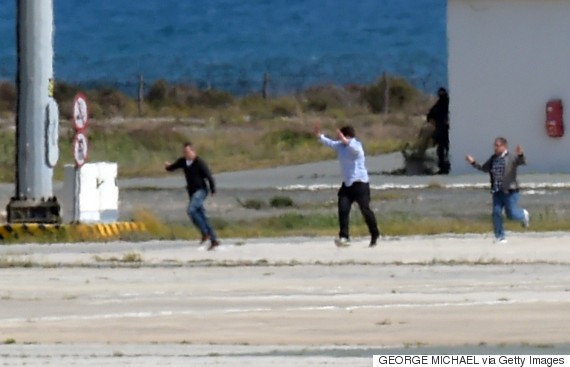 The remaining passengers on the hijacked EgyptAir Airbus A-320, which was diverted to Cyprus, run on the tarmac after leaving the plane as the hijacker surrendered to security forces after a six-hour standoff at Larnaca airport's old terminal on March 29, 2016. (Photo: George Michael/AFP/Getty Images)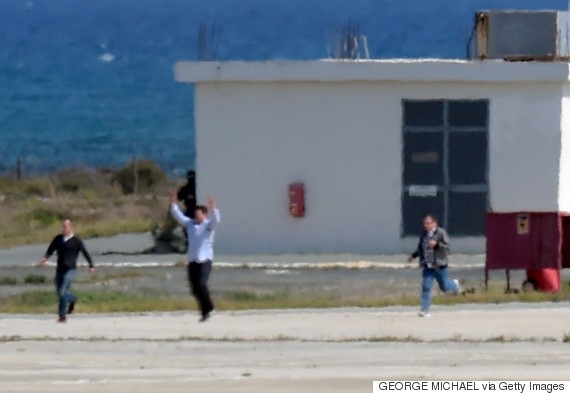 (Photo: George Michael/AFP/Getty Images)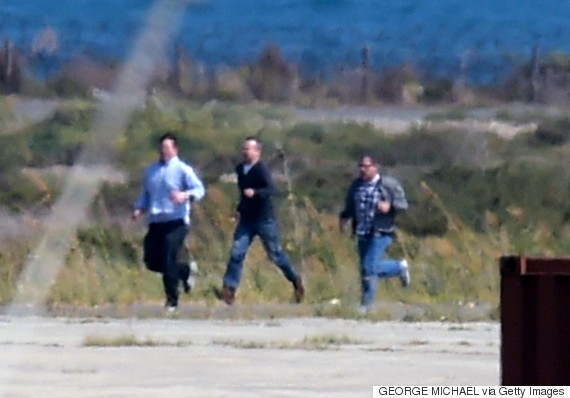 (Photo: George Michael/AFP/Getty Images)
Cyprus President Nicos Anastasiades confirmed that the hijacking was not terrorism related.
State media reported Mustafa had threatened crew with his fake explosives and asked to be connected to his estranged ex-wife, who lives in the Mediterranean island nation.
Mustafa eventually surrendered and was arrested by police. No passengers or crew members on board the EgyptAir flight were harmed.
Also on HuffPost
The 10 Best Coach-Class Airlines in the World