Elton John has been sued by a former security guard who claims the musician touched him sexually on several occasions.
According to a copy of the lawsuit obtained by PinkNews, Jeffrey Wenninger is suing John for battery, sexual battery and sexual harassment.
Wenninger claims in multiple instances in 2014, John touched him without his consent. He alleges the singer tried to grab his genitals, placed his hand inside Wenninger's pants and shirt and uttered statements including "Get your todger out" and "say hello to Uncle Elton."
While only three incidents are detailed in the lawsuit, Wenninger's legal team alleges John has committed similar acts in "escalating frequency and intensity" since 2010.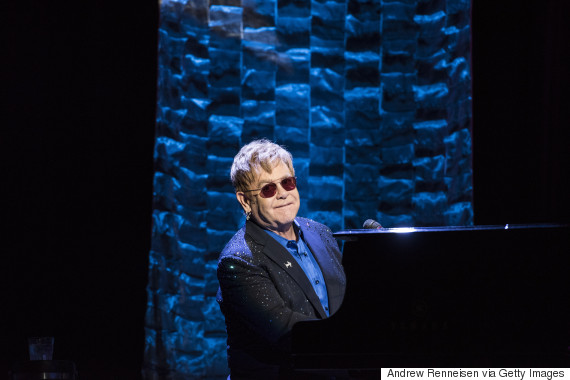 Elton John performs during a fundraiser for Democratic presidential candidate Hillary Clinton at Radio City Music Hall on March 2, 2016 in New York City. (Photo by Andrew Renneisen/Getty Images)
Wenninger worked for John from 2002 to 2014, according to the lawsuit.
He said he has suffered "physical, mental and emotional injuries" from the incidents, shame, anxiety, damage to his reputation and loss of income, according to The Wrap. It's unclear how much he's seeking in damages from the 69-year-old singer.
The U.S. lawyer for John's Rocket Entertainment Group denied the allegations in a statement to NME.com.
"This baseless lawsuit is brought by a disgruntled former security officer seeking to extract an undeserved payment," said Orin Snyder.
"These claims are patently untrue and contradicted by numerous previous statements made by this plaintiff. We will not give into his latest abuse of the legal system."
Also on HuffPost
RIP: The Celebrities We've Lost In 2016