In recent years, most of the world's 34 richest countries have developed policies that grant dads paid paternity leave or set aside a portion of parental leave exclusively for dads, known as "daddy quotas." But not Canada.
The benefits of paternity leave are many. "Father's leave is linked to more involvement in child-care activities such as helping a baby to eat, changing [diapers], getting up in the night, bathing and reading to a child," explains Dr. Jennifer Baxter of the Australian Institute for Family Studies.
Her research on the topic makes the link between a dad's heightened involvement in the early years and a baby's increased cognitive abilities. Other studies prove that dads who are hands-on from the beginning have a positive impact on their child's academic performance as far down the road as high school.
Writer and journalist, Liza Mundy, also points out that the family member who benefits the most from paternity leave is mom.
"[Paternity leave] has been shown to boost male participation in the household, enhance female participation in the labour force, and promote gender equity in both domains," she says.
When dads take leave, mothers are able to return to work sooner, preventing them from missing out on valuable experience and promotions.
Shorter leave also means that women are less likely to fall prey to the "Motherhood Penalty," the tendency for women with children to make less money than their childless counterparts.
Unfortunately for Canadian parents, Canada is one of only nine OECD (Organisation for Economic Co-operation and Development) countries that does not have a national paid paternity leave or father-specific parental leave in place.
Quebec is the only province that offers five weeks of unpaid leave exclusively for fathers. They can receive up to 70 per cent of their weekly salary through the Quebec Parental Insurance Plan.
Considering our poor ranking, we thought we'd take a look at the top five OECD countries' paternity leave policies and find out how they're offering dads time off from work to spend with their kiddos.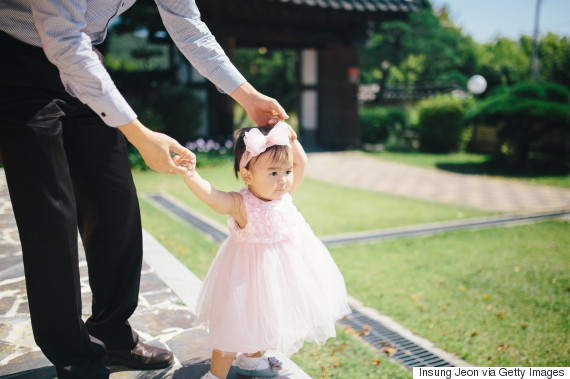 1. South Korea
Topping the list is South Korea with 53 weeks of paternity leave. In an effort to repair the country's declining birth rate (Korea has the lowest birth rate among all OECD countries), a father-specific leave has been in place since 2007.
Uptake among men, however, was extremely low, prompting President Park Guen-hye to institute a more rigorous two-tier plan after her election in 2013.
Park's plan not only increased financial incentives for dads taking leave, with partial payment of their salary for up to 53 weeks, but also for the companies that employ them by offering funds to train interim employees.
Women in South Korea currently have 90 days of maternity leave, 60 of which are paid in full. After 90 days they are eligible to take up to a year of partially paid parental leave.
Ideologically, the longer leave allowance for men would make men and women more equal in the eyes of an employer. Why discriminate against a woman if a man is just as likely to need time off to raise the kids? This could ultimately strengthen women's careers so that they feel secure enough to go ahead and have children.
But paternity leave is still a tough sell. In 2014, only 3,241 of Korean fathers took the leave they are entitled to. Currently, only five per cent of parents on leave in South Korea are men.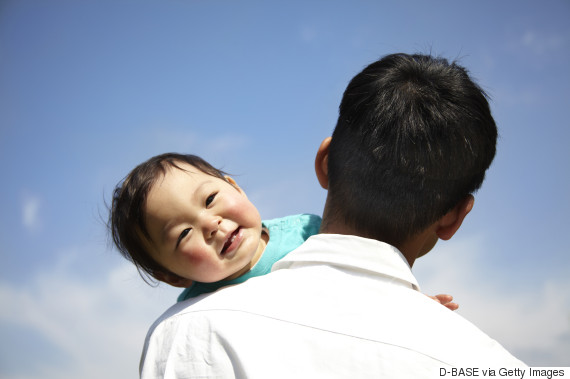 2. Japan
Hot on the heels of South Korea is Japan with 52 weeks of paid leave available to dads at approximately 60 per cent of their regular earnings.
Moms are entitled to 14 weeks of mandatory maternity leave extending from six weeks before the due date to eight weeks after (dads can take leave at the same time).
The generous parental leave is part of a push on behalf of the government to grow the percentage of women in the workforce, which is currently one of the lowest in all OECD countries.
As much as 60 per cent of women in Japan do not return to work after having children due to a lack of child care. They also face one of the largest pay gaps in the developed world, earning an average of 30 per cent less than men.
Despite the paternity leave policy, only 2.3 per cent of Japanese fathers took paternity leave in 2015. Many men who would like to take paternity leave face discrimination and pressure to continue performing at work.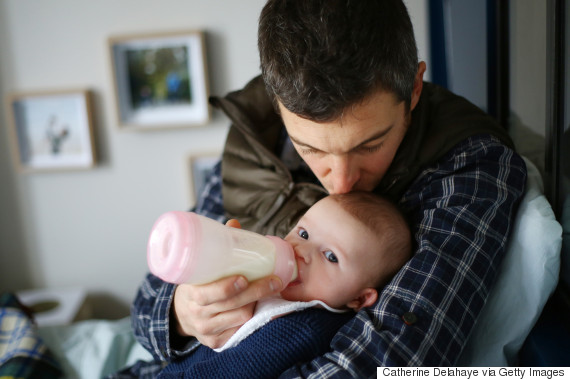 3. France
With the aim of promoting gender equality, French parental leave was reformed in 2014, giving fathers the ability to take more job-protected leave -- a total of 28 weeks. This would allow mothers to get back to their jobs sooner.
French "papas" are entitled to 11 days of paternity leave at their full salary, while women get 16 weeks of maternity leave at their full salary (extended to 26 weeks if it is their third child).
After that, the family is allowed 12 months of partially paid parental leave with the caveat that six months must be taken by one parent, and the next six months by the other (or they forgo the second six months altogether.)
Despite the policy, there has not yet been a significant rise in the number of French dads taking parental leave from a decade ago.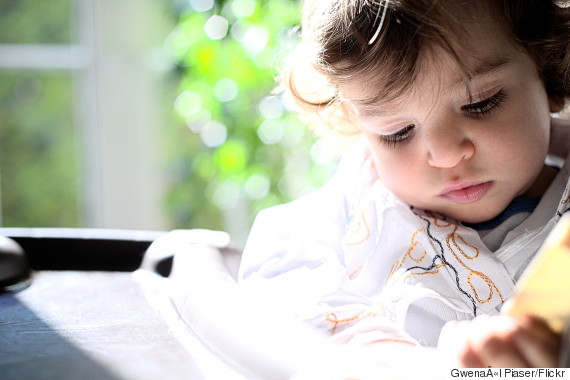 4. Luxembourg
Not only is parental leave in Luxembourg generous, but it's flexible, too. Since 2015, each parent is entitled to either six months of paid full-time leave or one year of paid part-time parental leave (for a total of 26 weeks each).
As long as one parent takes their leave immediately following the compulsory eight weeks of maternity leave, the other parent can take their leave any time before the child turns five.
Like France, Luxembourg also has a "use it or lose it" policy in place. If one parent chooses not to take leave, it cannot be transferred.
Compensation is not based on salary or length of employment before the birth. Instead, everyone gets a fixed rate.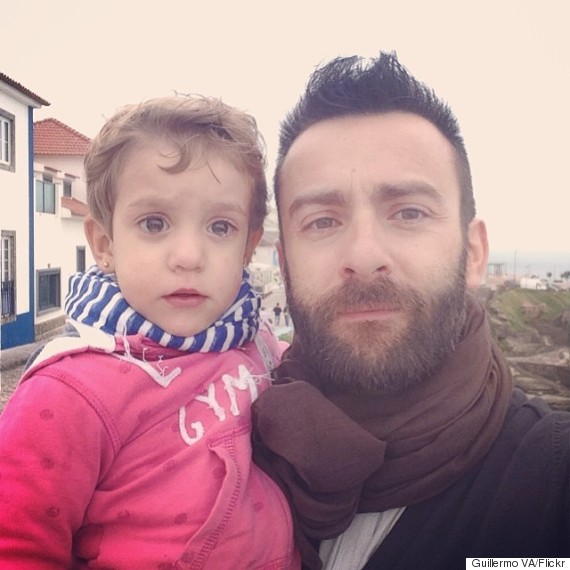 5. Portugal
Since 2009, Portuguese dads can take 21 weeks of paid leave after mom's 45 days of obligatory maternity leave. And if the mother and father share parental leave, they get bonuses.
If dad takes 30 consecutive days of shared parental leave, the government will add a "bonus" 30 days to be used by either parent. Likewise, payment while on leave is higher if the parents share it.
In Portugal, the uptake of paternity leave is relatively high, at about 40 per cent.
Also on HuffPost
Top 10 Countries For Parental Leave Benefits