Last week, an Alberta mother blasted the idea of transgender washrooms in an awkward rap.
Now, an neighbouring father is weighing in.
Calgary's Ryan Sauvé, who has three kids, posted a rap video to YouTube on Tuesday.
It was a response to an earlier one by MH Wiebe, who rapped her frustrations at provincial guidelines that let transgender students use whichever bathrooms they choose.
Sauvé's video, titled "Respect Diversity," shows him busting some moves as he talks about values such as "tolerance and respect."
"Now let's see, it's the 21st century/Gay marriage is legal and that don't bother me.

Homophobia, biphobia, transphobia/An easy scapegoat for the scared and angry," he raps.
"When I saw last week's video of the concerned Alberta mother rapping against the transgender guidelines, it was frustrating to think that the very kids that might be affected by this controversial bill might watch this video," Sauvé told Global News.
The track stands in stark contrast to Wiebe's, which went like this:
"This is just a fender-bender/All over sex and gender.


Can we pick another issue/Than to change our bathrooms for a few."
The guidelines, which were released in January, "respect an individual's right to self-identification."
Nevertheless, Wiebe's video had drawn over 80,000 views as of Tuesday evening, along with criticisms that it was "awkward" and "embarrassing."
Readers can decide for themselves which parent won this rap battle.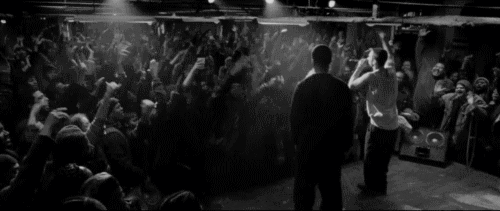 Like Us On Facebook

Follow Us On Twitter

Also on HuffPost: