OcusFocus via Getty Images
What a difference a few years makes — at least when it comes to taste in smut.
Pornhub, the world's largest streamer of videos featuring fornication (a company that was started in Montreal, no less), has released its latest study of Canada's top porn search terms.
Things look decisively different from a few years back. "Lesbian" is now the top search term in every province but Quebec, where "Quebec" is the top search term.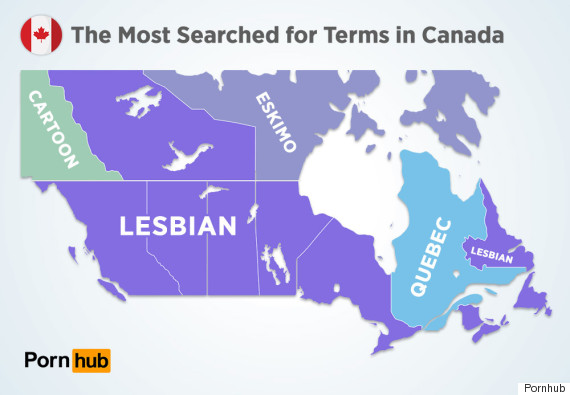 In the 2014 survey, "teen" won the far west (Alberta and B.C.) while "MILF" took the top spot in many other provinces. Neither of those terms topped any province in this year's survey. Check out the same chart from two years ago: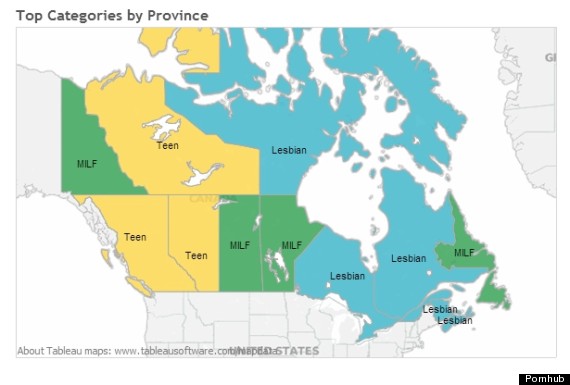 Pornhub also looked at top relative search terms — the terms used more in a particular province than in other provinces.
"Alberta's rough-necks enjoy pumping to 'creampie' porn, and Saskatchewan enjoys 'cartoon' videos," Pornhub declares, not sparing us the vivid imagery.
The Maritimes appear to be particularly kinky.
"Folks in New Brunswick enjoy 'smoking' porn, Nova Scotia likes 'facesitting' and Prince Edward Island is really, really into 'bondage'," Pornhub says.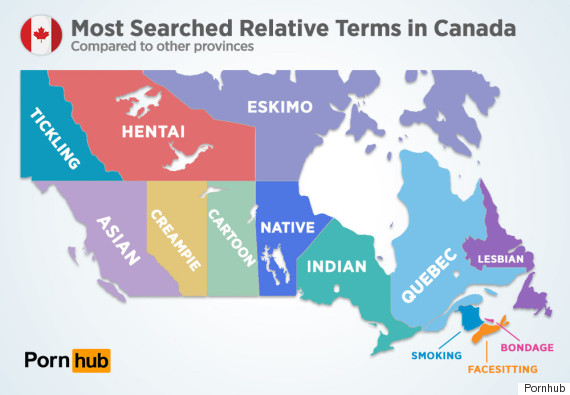 The U.S. actually seems more diverse than Canada when it comes to taste in porn.
Pornhub's survey of U.S. search terms also shows "lesbian" the winner in many states coast to coast, but some U.S. states favoured "step sister" or "step mom" over "lesbian," while in some states with large African-American populations, "ebony" or "black" led the way.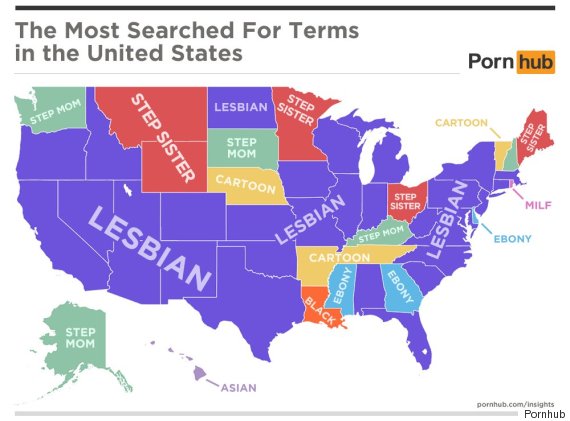 By the way, if those "lesbian" videos aren't doing it for you anymore and you need a new kick, you'll be glad to know virtual reality porn is becoming a thing.