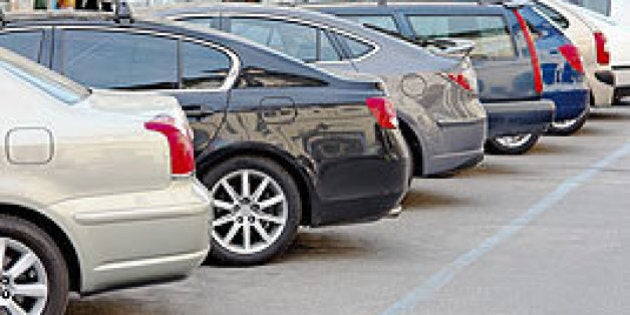 Car buyers beware — Alberta thieves are disguising stolen vehicles as legitimate ones, or "car clones."
Thieves take vehicle identification numbers (VINs) from legally registered cars of similar makes and models, then produce documents or VIN decals to make the car seem legitimate.
"Each VIN is unique like a fingerprint, but if it can be cloned successfully, the result is two or more vehicles with the same VIN," Duiker said.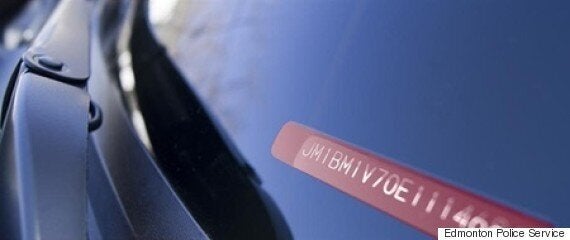 Thieves are creating counterfeit VINs, like this one, to sell stolen cars. (Photo: Edmonton Police Service)
Edmonton police deal with one to two reports of cloned cars every week. Customers who fall for a clone car scam risk losing the money they paid and the car once it's returned to its rightful owner.
For thieves, it can be a lucrative business — pay $500 to $1,000 for a forged VIN, then sell the car for a $10,000 to $50,000 profit.
"Car cloning is a significant issue on the rise in Canada," said Dan Service, investigative services director with the Insurance Bureau of Canada, in a release. "Cloning cars is complex work requiring sophisticated skills, equipment, and networks most often linked to organized crime."
Here are some suggestions from Edmonton police to avoid becoming the victim of a car cloning scam:
Bring a friend, and view the car during the day in a public location.
Ask for proof of ownership, and examine paperwork for any inconsistencies.
Ask lots of questions and don't let the seller rush the sale.
Examine the VIN on the car to make sure it hasn't been tampered with, and that it matches the car's documents.
Google the VIN, or check it on the Canadian Police Information Centre website or the Insurance Bureau of Canada's free VIN verification service.
Obtain a Vehicle Information Report at an Alberta registry.
Have a mechanic or insurance company inspect the vehicle.
Ask questions when a car's price is below market value, and pay with a bank draft rather than cash.
Maintain solid records of the purchase, including a bill of sale.
Or, skip the private seller and purchase from a dealership.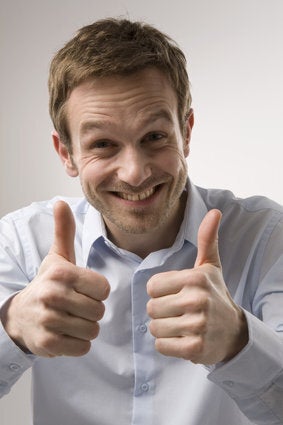 How To Decide If You Should Buy A New Or Used Car