A photo posted to Kardashian's Instagram and Twitter accounts Wednesday shows her and Ratajkowski standing topless in a bathroom with their middle fingers extended.
Kardashian's status only says, "When we're like ... we both have nothing to wear LOL."
But it's pretty clear what they're responding to.
Kardashian posted this photo with a similar status three weeks ago:
But Ratajkowski defended her. And Kardashian sent her flowers to say thanks.
Ratajkowski also issued a series of tweets commenting on her photo with Kardashian Wednesday.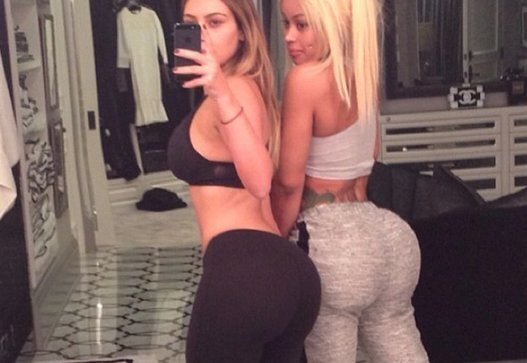 The Year In Kim Kardashian Selfies