UPDATE: In response to public outrage, the parks and recreation department in Richmond Hill has changed the names of their summer camp programs. On Thursday, the department wrote on Twitter:
It's 2016, but according to the parks and recreation department in Richmond Hill, Ont., boys and girls should fit specific gender roles.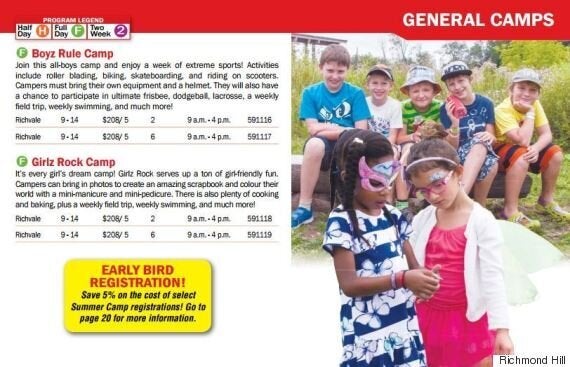 The Boyz Rule Camp is all about extreme sports and encourages kids to get active with activities such as rollerblading, biking, swimming and playing ultimate Frisbee.
The Girlz Rock Camp, on the other hand, is all about "girl-friendly fun," which means a week of scrapbooking, baking and getting manicures.
On social media, parents were quick to voice their disappointment and outrage over the gendered camp offerings.
In particular, the gendered summer camps struck a chord with Ottawa mom Ariel Troster. On her blog Queer Femme Mama, the mom explained that the "worst part of all of this is how these camps are training young girls to be perfect housewives. In 2016."
"You'll notice that basic food preparation is not included in any of the listed activities for boys," she said. "Because even today, boys are being socialized to be nurtured and served by women. It makes me want to projectile vomit all over the city recreation guide."
Troster also noted that Richmond Hill wasn't the only place offering these gendered camps. Dovercourt Recreation Centre in Ottawa also offers similar programs where boys get involved with activities such as paintball, card tournaments and go-karting, while girls do yoga, make healthy snacks and create jewelry.
Following the public outrage, Richmond Hill responded via Twitter on Wednesday saying that they will review their summer camp offerings.
Similarly, Jeff Leiper, Ottawa city councillor for Kitchissippi Ward, responded to Troster via Twitter regarding Dovercourt's camps.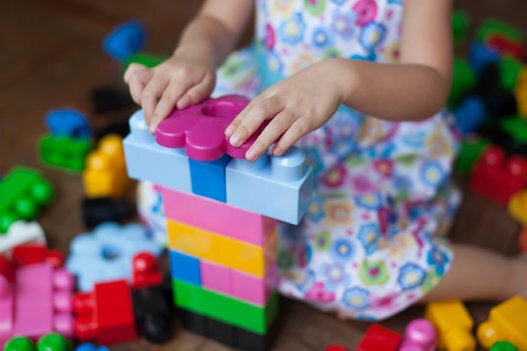 9 Ways Parents Can Combat Gender Stereotypes