Angus B. MacDonald was a private person in his lifetime, but the obituary he wrote for himself is a gift to the public that keeps on giving.
MacDonald, who lived on Nova Scotia's Cape Breton Island, died last week. But before he did, he wrote a memorial that was published online.
"So, the world doesn't have Angus MacDonald to kick around anymore," he wrote. "I'm gone! The devil finally called my name. The grim reaper came for me on Friday, March 25, 2016.
"I bought the farm. I bit the dust. So I guess I'm off to the promised land eh? The promised land! Imagine!"
MacDonald didn't say too much about his character, except that he thought he was a "pretty nice guy, despite being a former punk and despite what some people would say about me."
He also touched on his love for his dog Scarlett, who died in 2013.
"I guess if there's a place in the after-life where little dogs and old dawgs go, then that's where you'll find me," he said.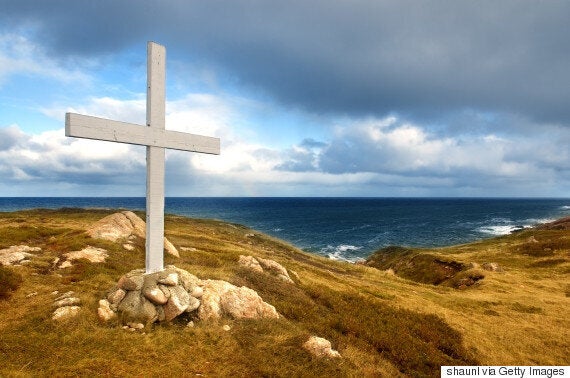 MacDonald — who's going to be cremated — said he didn't want a funeral, calling it a "waste of harrrrd earned and harrrrd saved money that my family can use now."
He also asked that donations in his memory be given to the Palliative Care Unit at Cape Breton Regional Hospital.
This isn't the only touching memorial that has hit the Internet in recent days.
A video posted to Vimeo last week shows people gathered for a wake in an Irish pub and singing The Killers' "Mr. Brightside," in a touching tribute to a man named Ger Foley.
It seems both men really knew how to go out with a bang.