But guess what? In typical post-financial-crash fashion, that growth didn't translate into new jobs.
The same month Canada's economic output roared back to life, the country lost 10,000 non-farm payroll jobs, Statistics Canada reports. That's a slightly larger loss than recorded in the earlier labour force survey, which estimated job losses of around 5,700 that month. January saw fewer jobs in half of the 20 economic sectors tracked by StatsCan.
It's likely no surprise to hear that the oil, gas and mining sector shed 13.2 per cent of all jobs in the past 12 months, about 30,000 of them in all, mostly in Alberta. But how about retail jobs? Twenty thousand of them disappeared in January alone, StatsCan reported, a loss of 1.6 per cent in a month.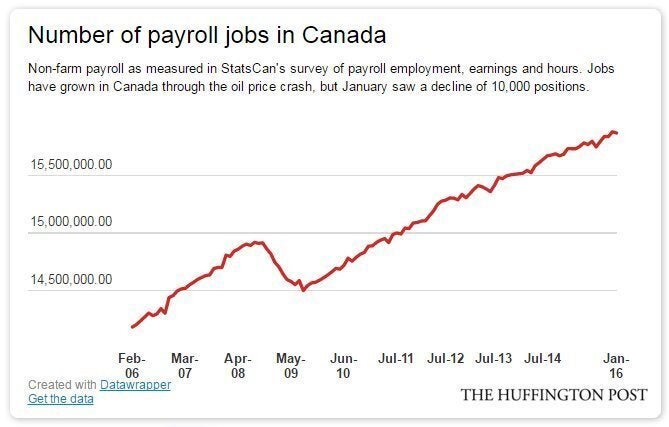 And then there are business managers, of which we have 7,500 fewer than we did a year ago, StatsCan reports, a loss of about 7 per cent of all jobs in that field.
And you'd think with the housing boom in Toronto and Vancouver, construction jobs would be hot. But you'd be wrong. They're down a narrow 0.1 per cent over the past year. Manufacturing sales hit a record high in January, but there were 6,200 fewer factory jobs that month than a year earlier.
On the bright side, Canada's seeing an unexpected boom in arts, entertainment and recreation jobs — 21,600 new jobs, for an increase of 8.4 per cent in just one year. It's sort of hard to fathom where that came from: A boom in gambling? Way more theatre performers and professional sports players?
Here are the five industries that have lost the most jobs, and the five that have created the most jobs, in the past year.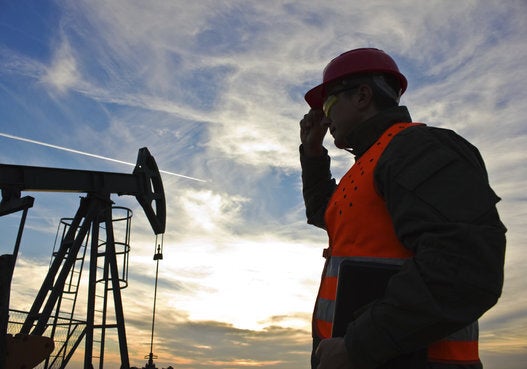 Industries Creating Or Shedding The Most Jobs (March 2016)