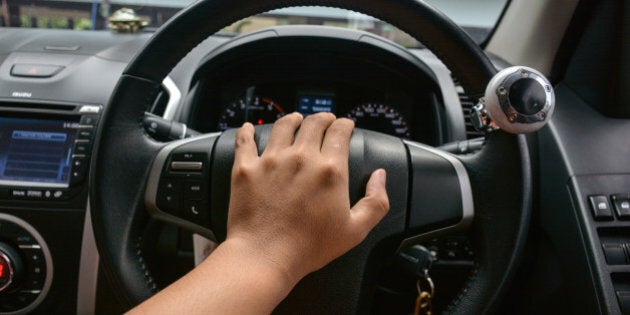 Rules of the road are meant to be followed, but drivers in B.C. really don't seem to care.
A new poll, released Thursday by Insights West, concluded that Canada's worst drivers can all be found on the West Coast .
Drivers across the country were asked to rate their peers' skills, and 50 per cent agreed that things on the road are worse than they were five years ago.
But when it came to dangerous driving, British Columbians led the pack in a few categories.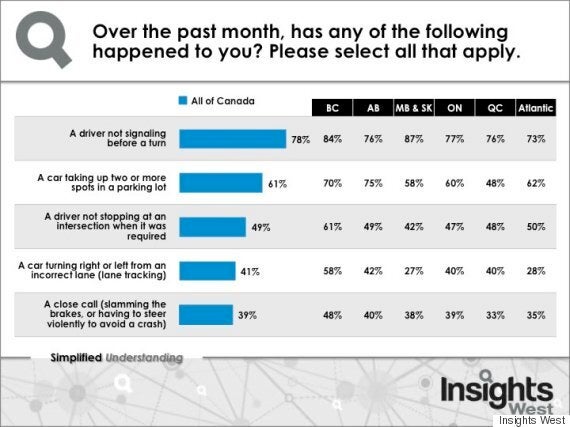 More than 60 per cent of West Coasters saw someone fail to stop at an intersection, and 58 per cent saw cars turn right or left from the wrong lane.
On top of that, nearly half of B.C. drivers said they'd nearly been in an accident because of someone else's mistake, compared to just 39 per cent in other provinces.
When asked which drivers were the worst culprits, Canadians pointed the finger at young people and the elderly. Others said distracted driving was a big factor contributing to poor road skills.
She was caught twice more the following weekend, and her case led to calls for harsher distracted driving penalties in the province.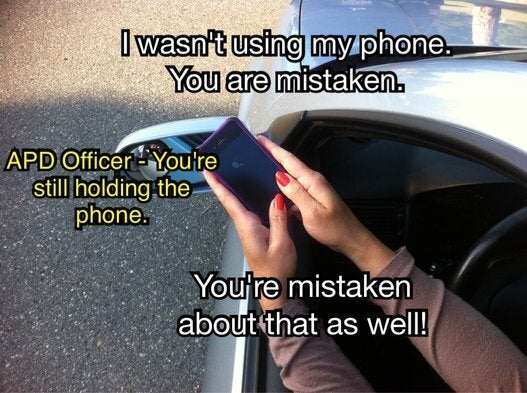 Best Driving Excuses — Abbotsford Police Department