A Pennsylvania photographer said he was horrified to learn that one of his clients had been charged with murder.
Sunny Jo told People that he hasn't been able to sleep since he found out that Jeanie Ditty, who recently commissioned some photos of herself with her two-year-old daughter Macy Grace's angelic presence Photoshopped over top, had been charged with killing the girl.
He said he had just been trying to help a grieving mother — who he refused to charge for the work.
"The only thing that helps me out is me thinking I didn't do it for Jeanie I did it for the spirit of Macy," Jo said.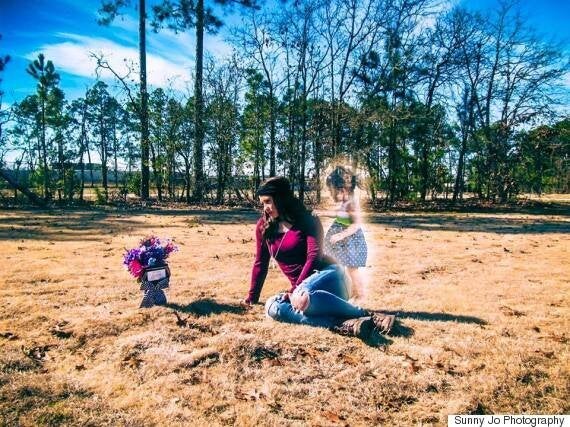 Ditty, 23, and her boyfriend Zachary Keefer, 32, have been charged with first-degree murder and negligent child abuse inflicting serious bodily injury in Macy Grace's December death, according to WNCN.
The two appeared in a Fayetteville, N.C., court on Monday. District Attorney Billy West called her injuries "homicidal."
"This is a truly innocent victim and we are going to do everything we can to get justice for this child," he said Monday.
Police were called to a Fayetteville medical centre Dec. 2 for an unresponsive Macy. The two-year-old was covered in bruises and her injuries were consistent with child abuse, WNCN reports. On Dec. 4, the toddler died.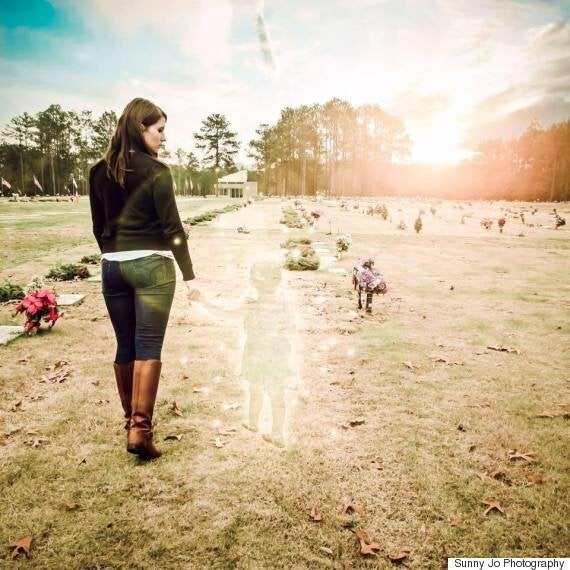 Jo told the outlet that Ditty approached him exactly a month after the girl's death. She asked for photos that showed her doing everyday activities with her daughter, like walking and reading. She told him that Macy Grace had died from choking on a banana.
After learning of Ditty's arrest, he opted to share the photos, saying he sees them as a tribute to the toddler. But he told WNEP he's still upset.
"Knowing that she used me and she used this to possibly make herself seem innocent. That's the worst feeling in the world," he said.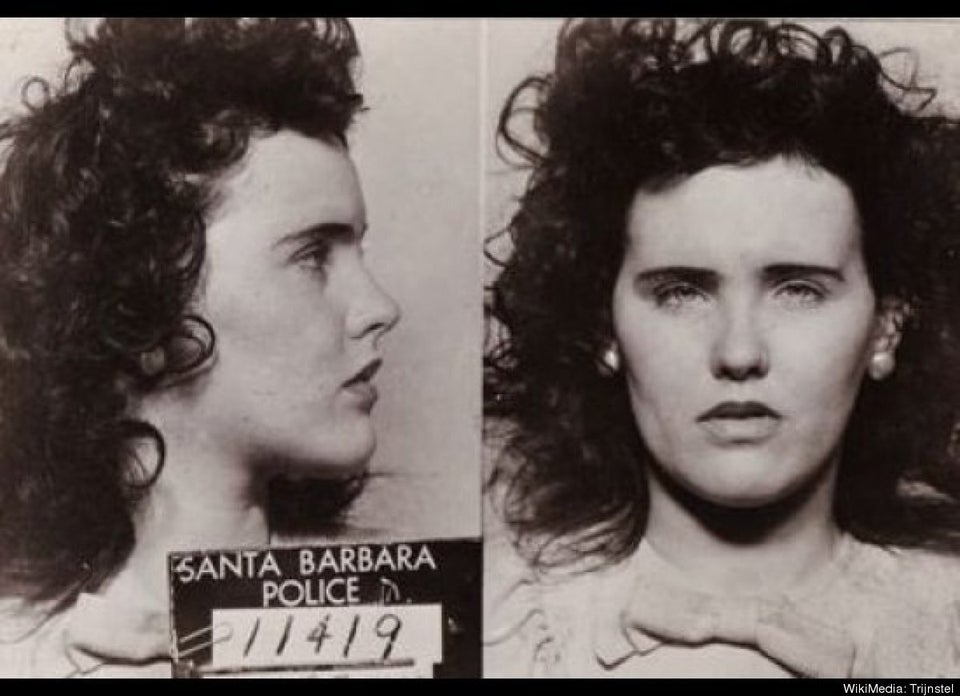 10 Major Crimes That Shocked America (SLIDESHOW)