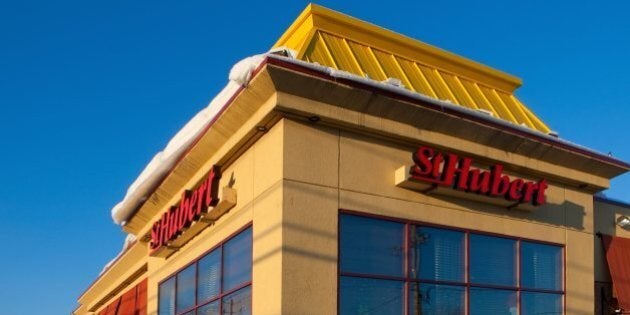 TORONTO — Swiss Chalet and St-Hubert — a typically Canadian story of two solitudes.
The two iconic brands of rotisserie chicken and special sauce have largely been operating in different parts of the country, with St-Hubert dominating the Quebec scene and Swiss Chalet operating mostly in English-speaking provinces.
That seems unlikely to change, even though Quebec-based Groupe St-Hubert Inc. is to be added to an extensive roster of restaurants owned by Cara Operations Ltd. (TSX:CAO) in a $537-million deal expected to close this summer.
In a conference call with analysts after the deal was announced Thursday, Cara chairman and CEO Bill Gregson stressed that he sees the St-Hubert management team as the experts both on the Quebec marketplace and in food manufacturing.
"They've been the pioneers in taking a restaurant brand and converting it to commercial use at grocery stores, by selling a product at grocery retail," Gregson said.
"They have just done a phenomenal job at it and we have not, quite honestly."
Gregson says the food manufacturing and distribution part of St-Hubert's business has unused capacity that can be used nationally to spread Cara's many restaurant brands, which include Milestones, Montana's, Kelsey's, East Side Mario's, New York Fries and Bier Markt.
In Quebec, it will be the St-Hubert team that decides how to integrate Cara brands — possibly through combo-stores such as those that sell Harvey hamburgers and Swiss Chalet chicken in some markets.
As for spreading the St-Hubert restaurant banner outside its home province, Gregson was more cautious.
"St-Hubert has had some success, but also some tougher times outside of Quebec — specifically some places in Ontario."
He said the focus for the St-Hubert team, for now, will be growing St-Hubert's restaurant chain within Quebec and leading Cara's push into that province, where it has a relatively small presence relative to the size of the population.
"The St-Hubert team is the expert on what works for their brand and their geographic coverage," Gregson said.
"I'm sure that a lot the Cara team will learn from St-Hubert, and hopefully there's a lot the St-Hubert team will learn from Cara as well."
"There's no prescribed formula. Every brand is always different based both on the brand and, in this case, based on the province."
Cara — which Gregson says is Canada's third-largest restaurant business after Restaurant Brands International (Tim Hortons and Burger King) and McDonald's — has 1,010 franchised and corporate restaurants, including 37 located outside Canada.
Under the deal, it will add St-Hubert's 117 locations, all but nine in Quebec, which operate in several formats including traditional full-service restaurants. The Toronto-area company, based in Vaughan, says it will use St-Hubert's head office in Laval as its base in Quebec, where Cara has relatively little presence.
Cara also acquires St-Hubert's food manufacturing business — including two manufacturing plants, one owned distribution centre and one leased distribution centre. That part of St-Huber makes two-thirds of its sales through corporate customers such as Sobeys, Loblaw, Costco and Metro, while the rest are to the mostly franchised St-Hubert restaurants.
Jean-Pierre Leger, St-Hubert's chairman and CEO and a member of the company's founding family, said in joint statement that the deal opens up future prospects for its employees.
"It also provides them with more career opportunities by creating jobs in Quebec, since it will enable us to carry out major expansions of our food manufacturing programs and sales throughout Canada," he said.
Part of the price that Cara will pay is $50 million of its subordinate voting shares. The bulk of the transaction will be borrowed by Cara from Scotiabank and a syndicate of lenders. Cara said it also believes it will issue more stock, if market conditions are right.
Cara's largest shareholder, Fairfax Financial Holdings Ltd. (TSX:FFH), has committed to spend about $200 million in purchasing any of the additional Cara stock that's sold.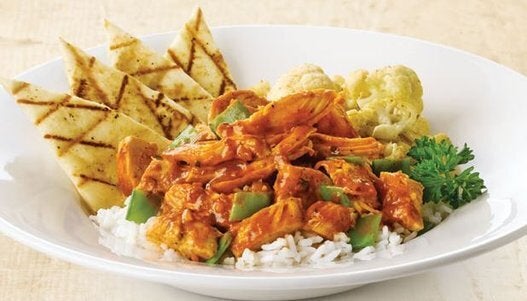 What Dietitians Would Eat At Swiss Chalet