Taking a cue from Saskatchewan, every other province in Canada has decided to do away with daylight saving time.
Canadians will no longer be required to change their clocks in the wee hours of the morning twice a year, according to a government release Friday.
The video above by DNews explains that daylight saving time was first introduced in 1895 after a New Zealand entomologist suggested changing clocks twice a year so he could collect more bugs during winter months. Somehow, one man's theory developed into multiple theories as to why countries around the world continue this practice.
Canadian scientist and author George Hudson insists the custom doesn't make any sense. For the parts of Canada that don't follow daylight saving time (including the northeastern corner of British Columbia, three northwestern Ontario communities, and others), there has been no repercussion to leaving clocks alone, he said.
"This is a practice that is old and tired," he told The Huffington Post Canada.
"We were once told DST would help us function better with seasonal changes, but I argue it only adds more stress."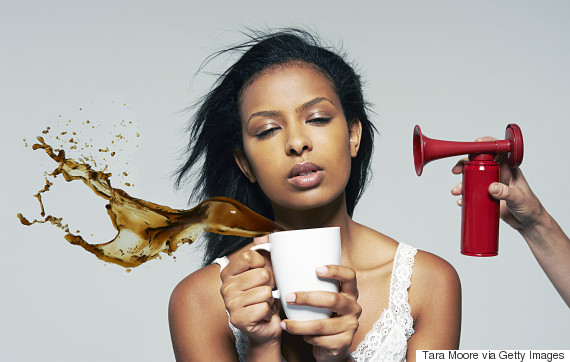 In a 2014 study with 450 University of Regina students, Hudson found students who set their clocks forward during the month of March were 86 per cent more likely to be less productive and "sleepy" the following week.
When given a simple math quiz, most students were unable to finish in the given time frame.
"This shows us changing the clocks means many Canadians are not getting the recommend hours of sleep," Hudson explained.
During the last time change, we asked readers to let us know how they really felt about changing their clocks. Responses ranged from, "I think it is foolish to keep changing the time, settle on one and leave it there," to "Noooooooo."
Now you can rest easy, Canada.
"By this time next year we will look back and laugh at our country for sticking with this practice for this long," Hudson said.
To get you ready both mentally and physically before November — the time when most Canadians were supposed to "fall back" — we've asked a Saskatchewan local for 10 tips to deal with a no-daylight-savings world.
|

|

|

|

|

|

|

|

|

|

|

|

|

|

|

|

|

|

|

|

|

|

|

|

|

|

|

|

|

|

|

|

|

|

|

|

|

|
HAPPY APRIL FOOL'S DAY!
Oh, if only we could be more like Saskatchewan. Unfortunately, if you made it this far, you will be disappointed to know daylight saving time for most provinces is here to stay and the next time we "fall back" is November 6. Hopefully, this news will become real one day, because let's face it, we're still tired from the time change on March 13.