An Austin, Texas couple is overwhelmed with grief after their toddler died following a routine trip to the dentist.
Betty Squier and Elizandro Torres told KEYE TV they want answers after their 14-month-old daughter Daisy Lynn Torres died Tuesday after she was sedated for some fillings.
"I can't take my baby home. I want to know what happened to my child. Why she is not here with me?" Squier told the outlet.
"She was so full of life. She had the most beautiful, raspy little voice," Torres said.
Squier told KEYE TV she was nervous about Daisy receiving anesthesia, but the dental office reassured her that it was standard procedure.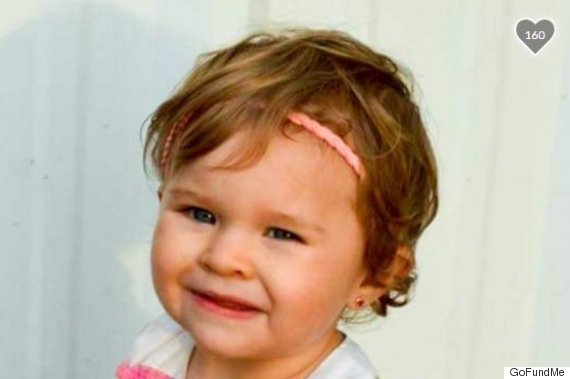 The girl had more cavities than dentists initially thought — six instead of two — and as they were filling in the final four teeth, she started to lose oxygen, the mom told KXAN.
Squier said she was told that Daisy had received CPR during the procedure but that everything was under control. The next thing the mom knew, her toddler was being taken to the hospital.
Daisy was pronounced dead at North Austin Medical Center at around noon Tuesday, two hours after paramedics were called to the dentist's office, according to the American-Statesman.
"I can't take my baby home. I want to know what happened to my child. Why she is not here with me?"
The Texas State Board of Dental Examiners has opened a file about the toddler's death, a spokeswoman told the outlet. None of the dentists from Austin Children's Dentistry have ever been disciplined in the state, according to records.
A spokeswoman for the office told KXAN that they want answers, too. "This practice has been in business 40 years and this is the first time something like this has happened," said Sarah Marshall. "As tragic as it is, it is not an uncommon procedure."
A medical examiner's report and toxicology results are still pending.
In the meantime, a family friend and a relative have both started crowdfunding pages to raise money for funeral costs.
"Daisy's mom, Betty, would give anyone in need her last dollar and has been my best friend since the 6th grade," wrote Rachel Robinson on YouCaring. "My heart is broken for her and my second family."
Also on HuffPost
All The Times Trudeau's Kids Stole Our Hearts In 2015