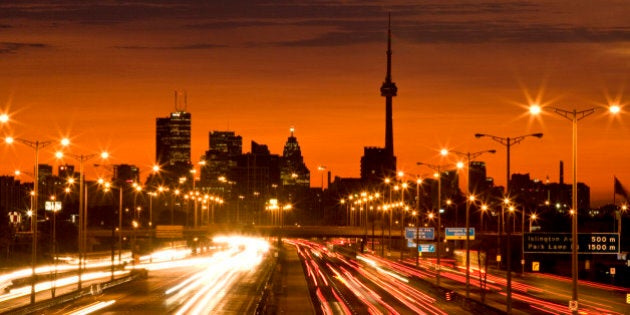 There's no easy way to explain it — and it probably won't last — but all of a sudden, Canada's economy seems to be doing far better than the U.S.'s.
CIBC's chief economist, Avery Shenfeld, says this means Canada is on track to double the U.S.'s economic growth for the first quarter of the year.
"Don't look now, but oil-shocked Canada is outpacing the U.S. economy by a wide margin," he wrote in a client note Friday. Shenfeld estimates Canada will grow at a roughly 3-per-cent pace in the first quarter, while the U.S. will come in around half that.
"Some are questioning whether Canada really needed that fiscal stimulus after all," he wrote.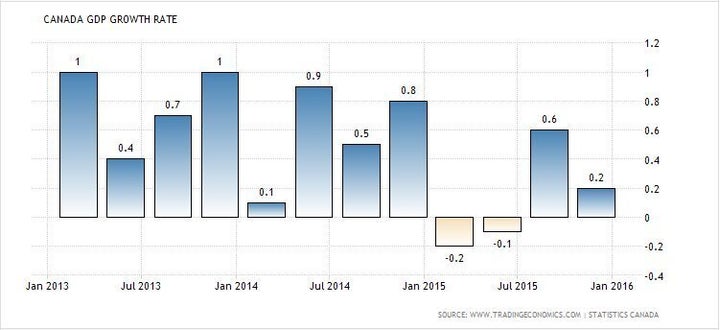 But most economists don't expect this sudden strength to last, and Shenfeld says one big sign of this is the job market — it's strong in the U.S., but soft in Canada.
Even as Canada's economy boomed in January, the country lost between 5,700 and 10,000 jobs, depending on which measure you look at, and the jobless rate has climbed to 7.2 per cent. What's more, wages are falling, down 0.7 per cent from December to January, StatsCan reported.
Meanwhile the U.S. jobless rate hit an eight-year-low of 4.9 per cent earlier this year, before climbing slightly to 5 per cent in March. The U.S. has been averaging nearly 230,000 new jobs every month this year.
"American employers are confident about what lies ahead, or they wouldn't be doing all that hiring," Shenfeld wrote. Meanwhile, hiring plans in Canada have improved slightly but still remain "below the historical average," the Bank of Canada said in a business outlook survey it published Friday.
Still, Bank of Montreal chief economist Doug Porter thinks Canada will just about catch up to U.S. economic growth this year. His updated forecast calls for 1.8 per cent growth for Canada in 2016, just short of the 2.1 per cent forecast for the U.S.
And if Canada's economy does come in stronger than expected this year, economists largely agree it will mean one thing: No more falling interest rates. A stronger economy will delay or even cancel any plans the Bank of Canada had to lower rates, and it could also mean interest rates will start rising sooner than expected.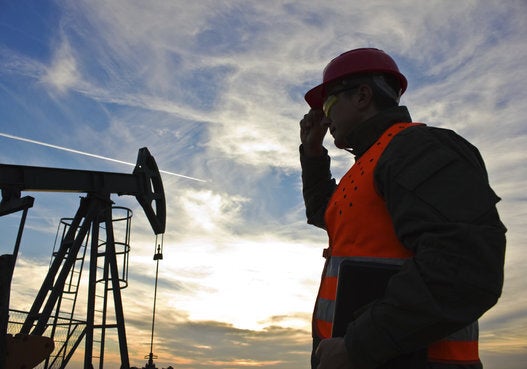 Industries Creating Or Shedding The Most Jobs (March 2016)