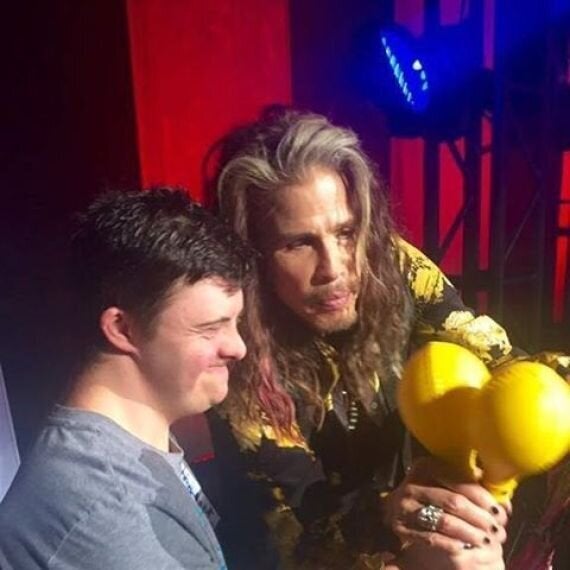 (Photo: Diane Yorfido/Facebook)
When Diane Yorfido spotted Steven Tyler at a medical supply store in Niagara Falls, Ont., she didn't recognize the Aerosmith rocker right away.
But her son Anthony, a 24-year-old fan with Down syndrome, recognized him instantly on Thursday.
"He goes, 'Oh my God! Steven Tyler, is that you?'" she said.
Anthony ran over and hugged Tyler, who hugged him back.
Tyler asked them if they were coming to the Aerosmith show that night at Fallsview Casino. They replied that they couldn't get tickets to the sold-out concert, according to Newstalk 610 CKTB.
So the Aerosmith frontman offered them backstage passes.
That night, as the band began to play "Sweet Emotion," Tyler yelled out to the crowd, "Anthony's in the house!" and brought him out to play the maracas.
Yorfido says she heard the story from her son the next day.
"He was so excited. He said 'This is the best thing that ever happened to me in my life.'"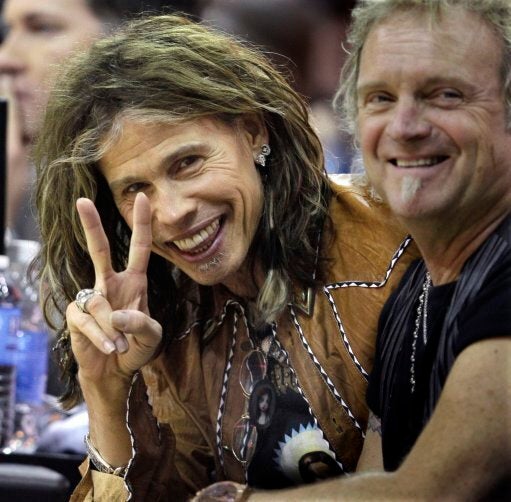 Steven Tyler: Absolute Dude