With the arrival of spring (well, apparently not so much in southern Ontario), cherry blossoms have started to bloom across the U.S. and in parts of Canada. To celebrate this key spring milestone, sport these gorgeous blossoms on your nails.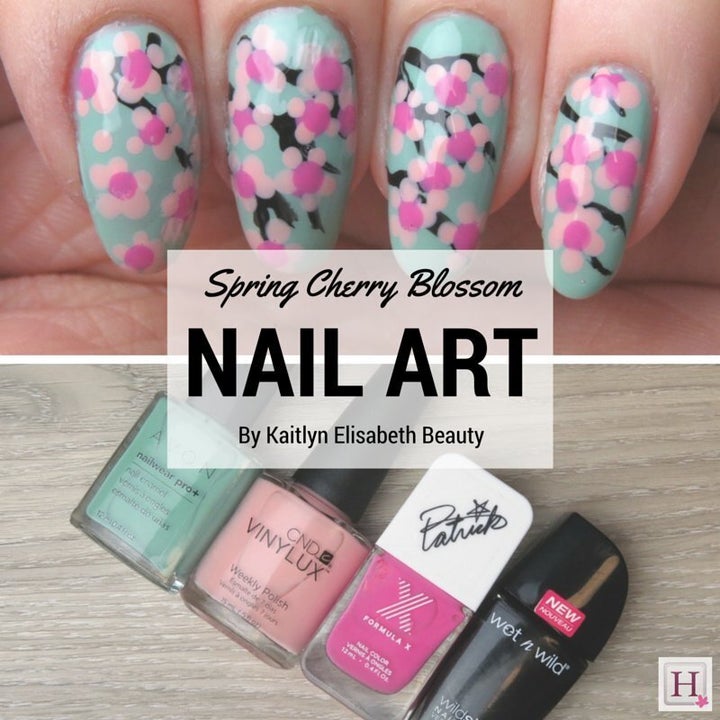 To complete this nail art, you will need a pastel polish for the base, two shades of pink for the blossoms, a black polish for the branches, and a dotting tool and nail art brush. To begin, apply your base pastel colour (turquoise and baby blue look fantastic) to all nails, and allow to dry once it is opaque.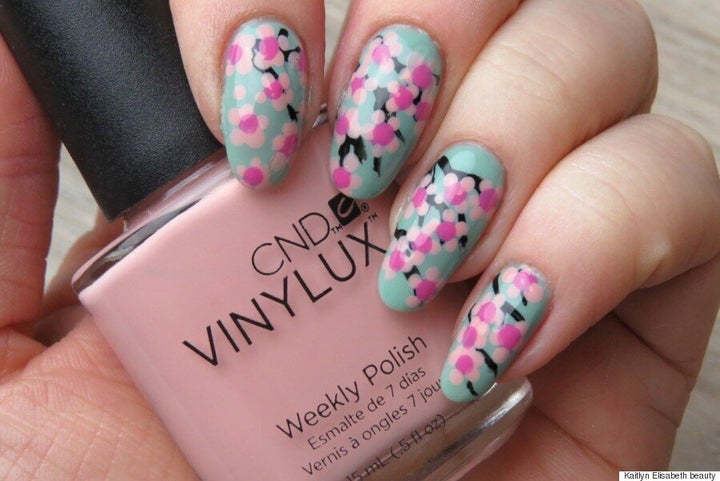 Taking your nail art brush, paint branches with the black polish on all nails. No need to be perfect! Once the branches have dried, take the darker pink polish and a dotting tool to create the centres of the flowers (this allows you to plan out where the flowers with go). Using the same dotting tool, take the lighter shade of pink to create the petals of the flowers around the dark pink dots. Go back and redo the dark pink dots afterwards, so they aren't covered by the light pink too much.
Allow the design to dry for about 10 minutes before applying a top coat.
Polishes Used: Avon Sea Breeze, CND Vinylux Pink Pursuit, Formula X YAZZZ, and Wet n Wild Black Creme.