In just two decades, Saudi Arabia could be a post-oil economy.
It makes a person wonder: How can Canada plan for a future beyond oil?
Saudi Deputy Crown Prince Mohammed bin Salman plans on selling shares of the parent company of Saudi Aramco, the state-owned oil firm, and transfer its shares to the Public Investment Fund (PIF), a sovereign wealth fund controlled by the kingdom, Bloomberg reported last week.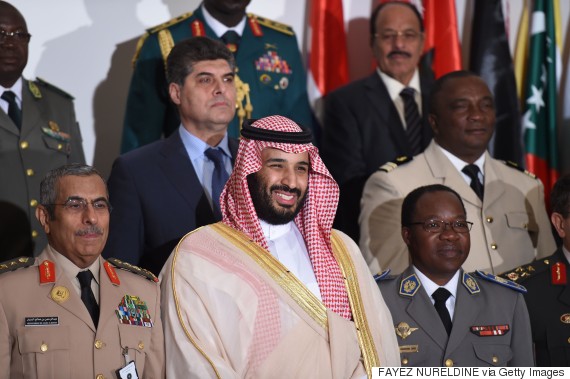 Saudi Deputy Crown Prince Mohammed bin Salman. (Photo: Fayez Nureldine/Getty)
A sovereign wealth fund is a pool of money that a country sets aside for investing. Alberta set one up in the 1970s, but didn't feed it, and it's tiny compared to the wealth funds of other oil exporters like Norway.
Saudi Arabia's PIF, whose holdings include telecommunications, energy and aerospace, could one day control over $2 trillion in assets and "technically make investments the source of Saudi government revenue, not oil," Salman said.
The fund would be enough money to buy all of Apple, Berkshire Hathaway, Microsoft and Alphabet, Google's parent company, and have money left over, Bloomberg noted.
Moving off oil
Saudi Arabia signaled its plans to move away from oil as early as January, when officials with the kingdom said they were looking into sectors such as tourism, information technology and health care to help combat a budget deficit of up to $100 billion, Reuters reported.
"It's going to switch from simple quantitative growth based on commodity exports to qualitative growth that is evenly distributed," Saudi Aramco chairman Khalid al-Falih said.
One Saudi minister said the kingdom had become infected with "Dutch disease," the idea that oil had pushed out other industries, but that it was looking to diversify.
But Saudi Arabia isn't the only country that has been dealt that label.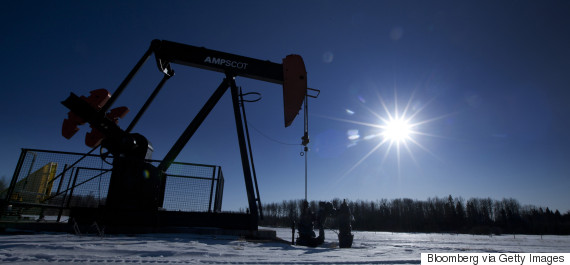 A pumpjack pumps oil from a well on a farmer's frozen field in a Pembina oil field near Pigeon Lake, Alta. on Feb. 17, 2012. (Photo: Bloomberg via Getty Images)
NDP leader Thomas Mulcair used the term to describe Canada in 2012, well before oil prices started plummeting.
Oil came to make up half of Canada's exports after the price jumped to $100 per barrel. And the economy has yet to recover from the shock of prices dropping below $30, before slightly recovering to around the US$35 mark.
When it does, the resource is likely to make up only 40 per cent of the country's exports, Bank of Canada deputy governor Lynn Patterson said last month.
The trend has some wondering how Canada will adapt to a future with a reduced dependence on oil.
But there are signs of hope, as certain industries see uptick from a low Canadian dollar.
Other industries
Tourism is seeing increased activity as more Canadians take vacations at home, and American, Chinese, British and German visitors pour into the country, Maclean's reported in January.
Total international visits last year hit levels that hadn't been seen since before the 2008 financial meltdown.
But many observers say exporting services is Canada's economic future -- and the shift is already happening. As of November, 2015, the goods-producing sector of Canada's economy had shrunk by 2.5 per cent in a year, while the service sector expanded by 1.4 per cent.
Canada's long-term future "lies in selling services to people in other countries," Macleans recently argued. It noted a Conference Board of Canada report showing that exports were being driven by services such as tech advice and management consultation.
It probably won't be enough to buy Google. But it's a start.
Also on HuffPost: