OTTAWA — A federal NDP government should push to make the islands of Turks and Caicos Canada's 11th province, suggests a proposal that will be put forward at the party's national convention in Edmonton this weekend.
Resolution 1-92-16, supported by a group of Ontario riding associations, notes Canada could develop the islands into an "affordable tourism industry for all Canadians."
It calls on party members to engage with lawmakers and citizens of Turks and Caicos Islands, and the British government — the archipelago of 40 small islands is a British overseas territory — to join Canada.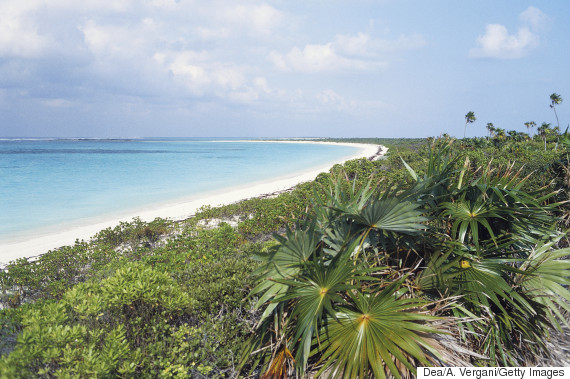 A beach on Turks and Caicos Islands is shown on June 15, 2015. (Photo: Dea/A. Vergani/Getty Images)
This resolution is one of dozens released Tuesday which will be prioritized Friday morning before a fuller discussion takes place on the convention floor.
Ex-Conservative MP advocated idea
Former Conservative MP Peter Goldring has long pushed to have the Islands become Canada's 11th province. In 2013, Turks and Caicos premier Rufus Ewing poured cold water on the idea after a meeting with Goldring and others in Toronto.
Ewing said at the time he wasn't eager "to jump from one mother's nest to another mother's nest."
But when he visited Ottawa in 2014 to meet with then prime minister Stephen Harper, Ewing told reporters he wasn't "closing the door completely" on the idea.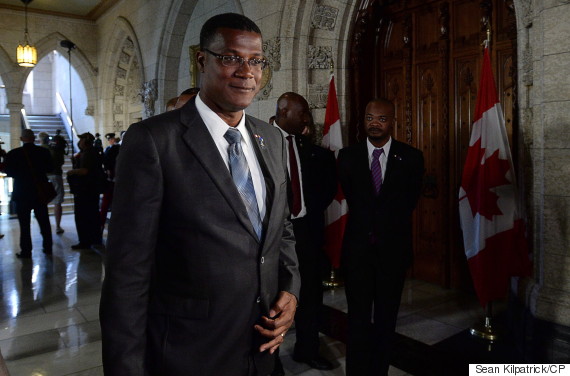 Rufus Ewing, premier of the Turks and Caicos, leaves after speaking to media in the foyer of the House of Commons in Ottawa on May 26, 2014. (Photo: Sean Kilpatrick/CP)
Before retiring from federal politics last June, Goldring called Turks and Caicos "a work in progress" during his final speech in the Commons.
It's actually an idea that has been kicked around for nearly 100 years.
In 1917, former prime minister Robert Borden was given the brush-off when he tried to persuade Great Britain to let Canada annex the tropical paradise.
In 1974, an NDP MP's private member's bill proposing annexation also failed. Thirty years later, all three parties in Nova Scotia voted unanimously to invite Turks and Caicos to join the province, should the Caribbean islands ever want to become part of Canada.
According to The Globe and Mail, the Turks and Caicos Islands sent a "serious offer" to discuss joining Canada in the 1980s, but it was "politely ignored" as politicians focused on the Canada-U.S. free trade agreement instead.
The full resolution: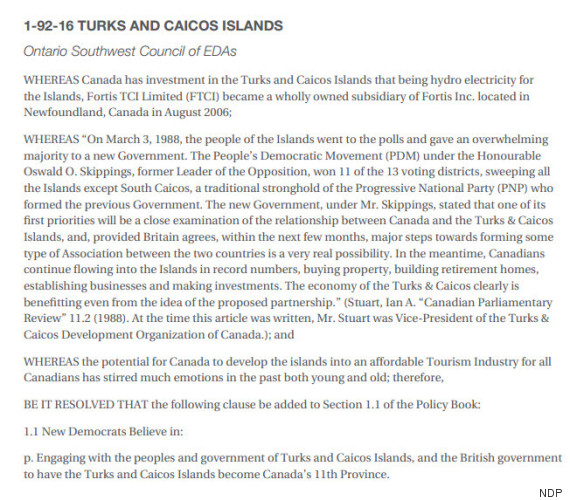 Also on HuffPost