UPDATE: United Airlines said Wednesday it has fired the flight attendant, but declined to release her name or details of her employment history with the company, according to The Associated Press. But Click2Houston.com reports her name is Julia Price.
Most people have never even seen the inflatable slide that deploys in aircraft emergencies — so the sight of one flight attendant using after a routine landing stunned onlookers.
Click2Houston reports the incident happened around noon local time Monday after a United Airlines flight landed at Bush Intercontinental Airport in Houston.
Just as the plane stopped at its gate, the flight attendant opened a door, inflated the slide and dropped her bag onto the ground before sliding down herself.
People watching from inside the airport were flabbergasted.
"That's insane. Why?" Sharon Lovedahl told the outlet. "Why would she do that?"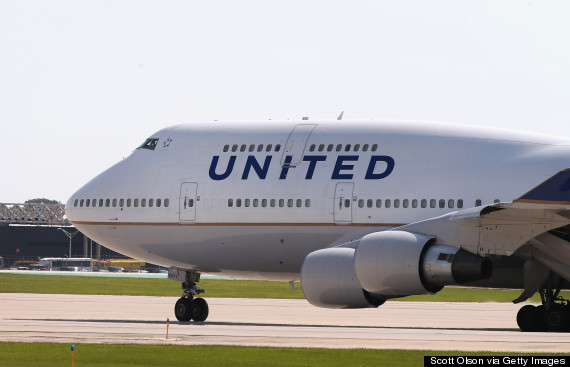 In a statement, United said an investigation is underway and the employee had been suspended.
ABC13 reports 159 passengers were on the flight from Sacramento. Six crew members, including the attendant in question, were also on board.
The U.S. Federal Aviation Administration is looking into the incident, according to Chron.com.
No one was injured. The plane was put back into service after an inspection and a new slide installed.
This is not the first time a flight attendant has used the slide.
In 2010, a JetBlue employee named Steven Slater made his creative exit after announcing over the plane's intercom that a passenger had abused him and he was leaving his job. Before sliding off, he took two beers.
While United believes their employee intentionally exited the plane this way, accidental slide deployments are apparently common — and expensive.
In an internal November 2015 memo obtained by travel journalist Brian Sumers, United said there had been seven unintentional deployments that year.
It warned attendants to make sure a lever on the plane's main door reads "disarmed" before opening it. If the lever is "armed," the slide will pop out automatically.
In 2014, the International Air Transport Association said accidental slide deployments cost the industry over US$20 million a year.
#IATA_CabinSafety: Inadvertent slide deployment costs industry over $20M/year says one of our cabin safety experts pic.twitter.com/OtBeFZE2Ml

— IATA (@IATA) May 21, 2014
One has to wonder about the bill for this flight attendant's five-second joy-slide.
ALSO ON HUFFPOST
World's Worst Airlines for Customer Service