Every man deserves to dress like a gentleman, and Finezza - Au Nom de l'Homme is determined to make this happen.
The Montreal-based brand, founded by Ivan Lehec, is making waves in the Canadian fashion industry for its made-to-measure suits and shirts and its customized, tailored services offered in the comfort of their customers' homes. And now, it's making itself even more accessible by launching an e-commerce site for its accessories.

The accessories line, which features pocket squares, ties, leather bracelets and more, are meant to "infinitely personalize" Finezza's signature pieces that are handmade in Montreal using high-quality fabrics from Scotland and Italy, serving as a nice finishing touch to customize and elevate each look.
"Everything is in the détails and accessories," Lehec tells HuffPost Canada Style via email. He says this, along with the "infinite choices of colours, textures and patterns" available are what keeps his designs fresh each season.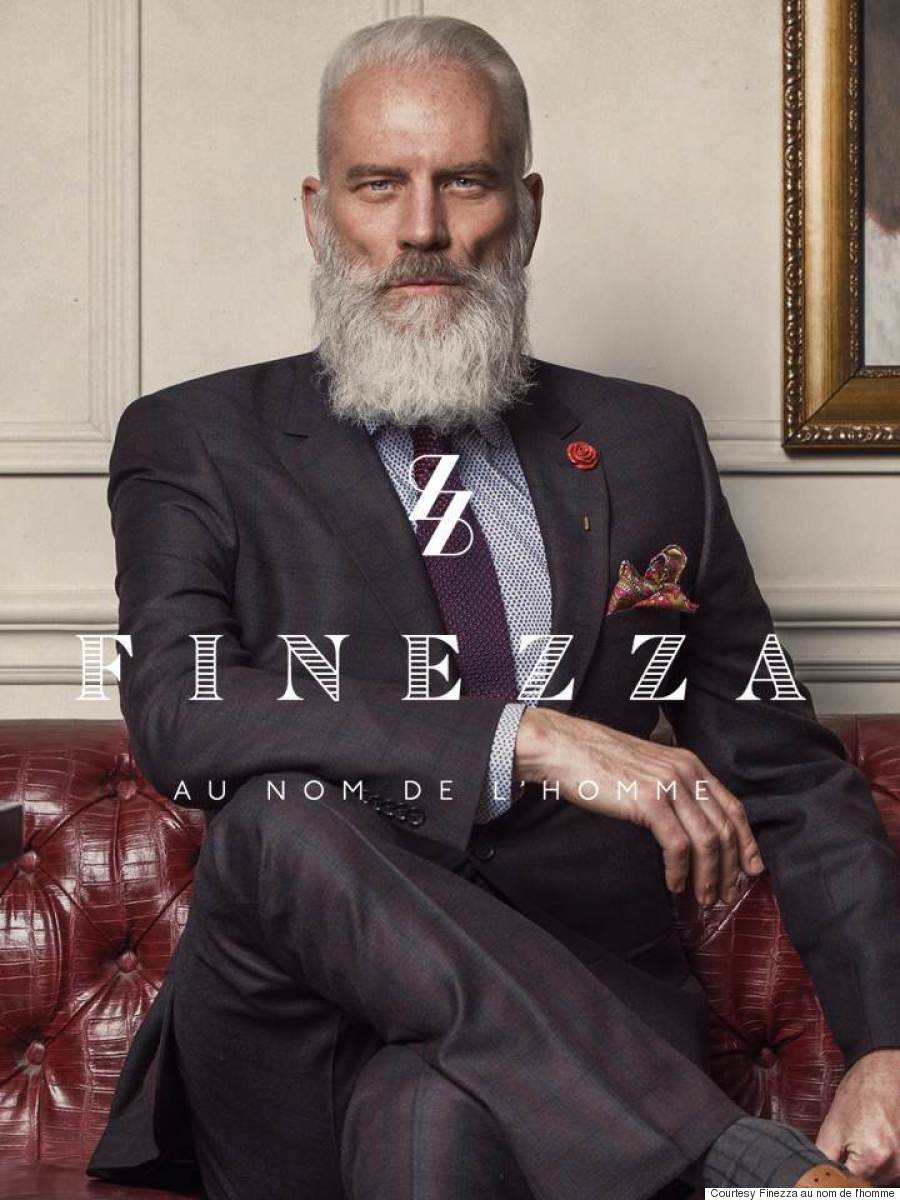 Paul Mason (a.k.a. Fashion Santa) stars in Finezza - Au Nom de l'Homme's fall/winter 2016 ad campaign.
The online offerings are limited to accessories, however, as Finezza is sticking to its travelling showroom for its garments. The brand offers to bring its showroom to its customers' homes or workplaces to save time and offer a truly customizable experience. (Note: Toronto customers can also purchase Finezza at Camicie by Filip Daniel.)

This self-described "personalized and human approach" is what really sets Finezza apart from current service models...and it's evident this model is working. With successful runway shows at Toronto Men's Fashion Week, Paul Mason (a.k.a. Fashion Santa) fronting the brand's ad campaign and celebrities such as "Kill Bill" star Michael Søren Madsen, "Watchman's" Michael Eklund and ET Canada reporter, Jake Mossop wearing the brand, it's clear Finezza - Au Nom de l'Homme is one to watch in the Canadian menswear industry.
To learn more about Finezza and to shop the accessories line, visit finezza.ca. From now until Friday May 6, 2016, HuffPost Canada readers can enjoy 25% the e-commerce site with the code "huffingtonpost."
Follow Huffington Post Canada Style on Pinterest, Facebook and Twitter!
Also on HuffPost
Men's Spring 2016 Fashion Trends