YouTube
Many people think Kirsten Dunst got her start in "Interview With A Vampire." Sure the actor was just 10 when she played Claudia alongside Tom Cruise and Brad Pitt in the iconic '90s film, but she was already a Hollywood veteran by then.
In a recent appearance on BBC's "The Graham Norton Show," the "Midnight Special" star revealed she started acting in commercials at the age of three.
Even though she was a child star, Dunst went to a public school, including going to prom and football games. "It's hard to be a child actress and make sure it's balanced with school and friends and all that stuff. And I always had that, so I got lucky with growing up in that way," the 33-year-old said in a Reuters interview.
But being in a "normal school" as a child actor can have its downfalls. Apparently, kids would make fun of her for one 1990 commercial in particular: Baby Uh-Oh.
Dunst would have been about seven or eight in the ad. She is the girl in pink. Take a look.
Dunst told Norton that kids would sing her the Baby Uh-Oh song on the bus. But she took it all in stride thinking, "Heh heh, I made so much money."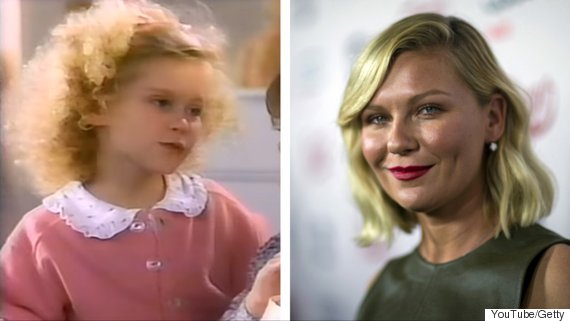 ALSO ON HUFFPOST:
Child stars who look waaaay different now